The Gym Group losses narrow as it looks to post-Covid expansion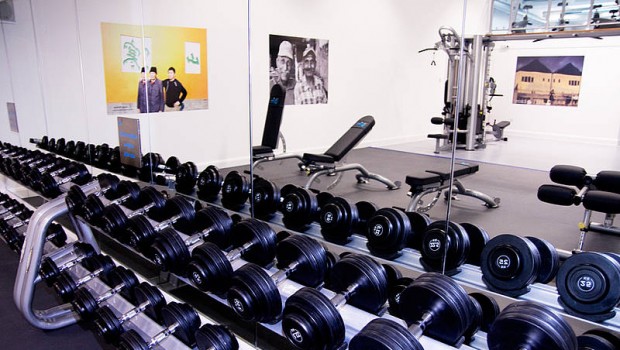 The Gym Group reported a 21.4% decline in revenue in its first half on Thursday, to £29.3m, in a period in which its facilities were legally required to be shut for more than 50% of trading days.
It did note, however, that since the reopening of gyms in April and the lifting of all remaining Covid-19 restrictions in England in July, it had seen "strong demand" for memberships.
The London-listed low-cost gym operator reported a 31.4% rise in group adjusted EBITDA for the six months ended 30 June, to £6.7m, while its adjusted losses narrowed 5.4% to £20.9m.
Basic adjusted losses per share improved 15.4% to 12.6p, and basic statutory losses per share were 18.6% smaller at 13.1p.
Non-property net debt was also improved, by 36.4% year-on-year to £30.1m at period end.
Looking ahead, the Gym Group noted that the equity placing it completed on 2 July provided a net £30.3m of financing for its "accelerated" rollout programme.
In addition to the four sites it opened in the first half, the board said it was planning to open 40 new sites in the 18 months to December 2022, of which three had opened so far in July and August.
Total membership as at 31 August was 721,000, which was a "small decline" from the 730,000 it had on 30 June in line with expectations, but still well above the 547,000 memberships at the end of February.
Gym visits remained "strong" at 1.4 visits per member per week since reopening.
Non-property net debt, including finance leases, totalled £28.3m as at 31 August, with headroom of £73.3m against its £100m revolving credit facility.
"Since the reopening of gyms in April, the Gym Group has performed strongly with excellent member feedback, a higher rate of visits per member and a rapid recovery in overall membership levels," said chief executive officer Richard Darwin.
"We have identified some exciting growth opportunities to expand our estate further and raised additional funds from shareholders to capitalise upon them.
"With restrictions now lifted, we are planning to open 40 new sites by the end of 2022, of which three have opened so far in July and August, as we continue to make fitness accessible for all and deliver further social value to communities around the country."
At 0847 BST, shares in the Gym Group were up 3.53% at 293p.