TfL picks Go-Ahead and ViaVan for new 'on-demand' bus trial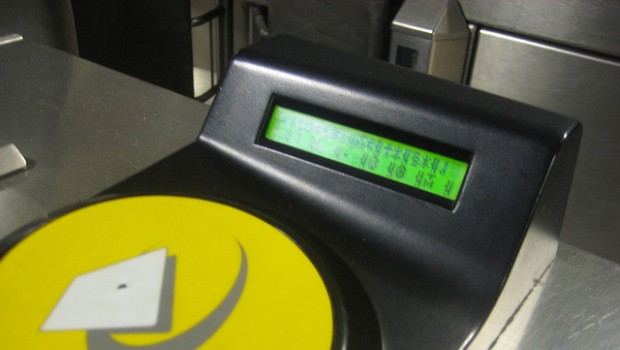 Transport for London launched a four-week consultation on plans to trial what it called an "innovative on-demand bus service" in the south London borough of Sutton on Wednesday.
The local government body said the new service would let people or groups use an app to book seats on a minibus that would stop at more convenient locations, including areas not currently served by public transport.
It said the on-demand service was proposed to run from 0630 to 2130 seven days a week, and would carry up to 14 passengers.
Passengers would benefit from a guaranteed seat, free WiFi and USB charging points, and flexible stops within a certain area.
The consultation was asking London residents for their views on the specific area of Sutton that the service should cover, as well as suggested stopping points.
TfL said the trial, which would last for a year, would help it to gauge the level of interest for an on-demand service and assess how it would work alongside the existing public transport network in Sutton.
Sutton was chosen because it had "relatively high" car dependency according to TfL, with the organisation saying it believed the service could encourage people to switch to a more sustainable way of travelling.
In doing so, it would improve air quality and reduce congestion, TfL explained.
The minibuses would meet the mayor's 'Ultra-Low Emissions Zone' (ULEZ) standards, and also accommodate wheelchairs, which would improve accessibility.
As well as using the app, passengers would be able to book trips via a telephone call.
The cost of using the on-demand service would be set slightly higher than a traditional bus, TfL confirmed, to reflect a better experience for customers, although Freedom Passes would be accepted.
"We are always looking at how we can harness the latest technological developments in transport to improve the service for our customers," said TfL's director of innovation Michael Hurwitz.
"This trial will help us to understand if a demand-responsive service will support the objectives of the Mayor's Transport Strategy in reducing car dependency and if it can be deployed to support the established bus network."
After a competitive bidding process, ViaVan and Go-Ahead had been chosen to operate the trial.
TfL said it would be utilising the expertise of the two firms when it comes to ViaVan's app development, and Go-Ahead's experience operating the largest part of the bus network in London.
It said it was also exploring the possibility of delivering a second on-demand bus trial to provide further evidence about the initiative's viability.
Drivers for the new service would receive the same pay and conditions as other London bus drivers, including the Mayor's 'Licence for London', which guarantees a pay grade equivalent to their level of service and experience.
"ViaVan's powerful technology is redefining mobility across Europe, seamlessly integrating with public transit infrastructure to provide fully on-demand and dynamic transportation solutions," said ViaVan chief executive officer Chris Snyder.
"We are proud to partner with Transport for London, an innovative transport authority, to provide residents of Sutton with a convenient, affordable, and congestion-reducing shared transportation alternative that creates a viable alternative to private car usage."
David Brown, chief executive officer of the Go-Ahead Group, added that as the operator of existing demand-responsive service 'Pickmeup', his firm was "delighted" to work with TfL and ViaVan to help deliver the new service to Sutton.
"And, as London's largest bus operator, we understand how an 'on demand' service can provide further journey opportunities to complement the capital's extensive network of bus routes.
"The Sutton service will help customers with the first and last mile of their trip and fits well with Go-Ahead's vision of a world where every journey is taken care of."