Tesco set to ditch further 350 tonnes of plastic from stores in 'green' drive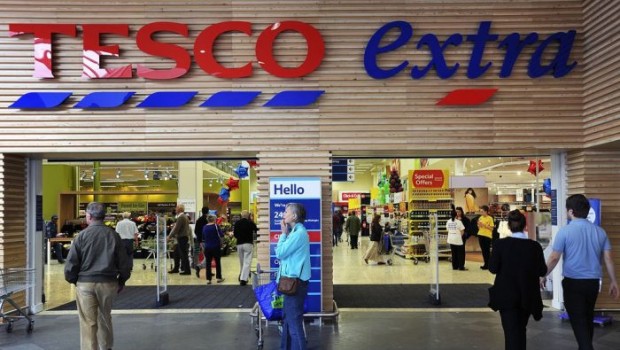 Tesco was set to ditch plastic-wrapped multipack tins in a plan to cut 350 tonnes of plastic from its stores.
The supermarket giant has teamed up with the likes of Heinz and Green Giant to remove the polluting single-use packaging from their tins and instead offer multi-buy deals.
Tesco was planning to roll out the changes from the start of March and sell off its remaining stocks of tins wrapped in plastic.
More than 40.0% of Tesco customers bought tinned multipacks, with 183,000 sold across its stores each day.
Heinz said it was looking at similar initiatives with other retailer.
"Heinz is committed to reducing packaging wherever possible whilst continuing to offer great value," said a spokesman. "We see this as a positive and important step to help reduce our impact on the planet."
Tesco chief executive Dave Lewis said: "We are removing all unnecessary and non-recyclable plastic from Tesco.
"As part of this work, removing plastic-wrapped multipacks from every Tesco store in the UK will cut 350 tonnes of plastic from the environment every year and customers will still benefit from the same great value 'multipack' price."