Tesco sees FY profit at lower end of guidance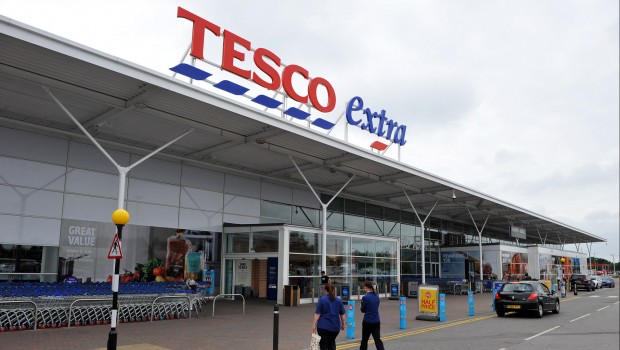 UK retailer Tesco said it expected current year profits to be at the lower end of guidance as "significant uncertainties" persisted during the cost-of-living crisis.
The company on Wednesday said it expects full year retail adjusted operating profit of between £2.4bn and £2.5bn as half year profits fell 65% to £413m.
It previously forecast £2.4bn - £2.6bn, down from the £2.65 billion pounds made in its last fiscal year.
Group sales rose 3.1% to £28.2bn in the six months to August 27, while retail sales fell 10% to £27.7bn
"Significant uncertainties in the external environment still exist, most notably how consumer behaviour continues to evolve," said chief executive Ken Murphy. "We know our customers are facing a tough time and watching every penny to make ends meet."
Murphy added that cost inflation "remains significant" as the supermarket giant moved into the second half of the year.
Tesco also revealed it was raising pay rates for staff again - the third increase in 13 months. From November 13 the basic hourly rate of pay in stores will increase by 20p to £10.30 (or £10.98 in London), making a total 8% increase in pay this year. It is also freezing prices on more than 1,000 products until next year.
"Tesco has to try and offer attractive prices to stave off the competitive threat from the German discounters Aldi and Lidl and while it can rely on its purchasing power to some extent, it is still having to sacrifice margins to meet this challenge," said AJ Bell investment director Russ Mould.
"The uncertainty is palpable in the company's outlook comments and inevitably this will make the market rather nervous. On the plus side, Tesco is entering a difficult period with a decent market position and solid balance sheet."
"However, it is hard to see the coming months as anything other than extremely difficult, with cost inflation affected not only by higher energy and labour costs but also the cost of importing goods from overseas thanks to lower sterling.
"The profitability of its online shopping business, which seemed to finally come into its own during the pandemic, will also be affected as smaller basket sizes still cost the same to deliver."
Reporting by Frank Prenesti at Sharecast.com