Tesco reports modest sales growth in 'subdued' market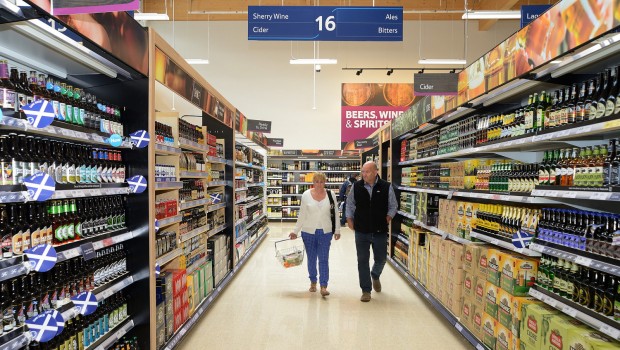 Tesco said first quarter like-for-like sales rose 0.2% to £13.9bn, with UK sales up 0.4% to £9bn and growth at the newly acquired Booker over the period.
The company said it had grown ahead of a subdued UK market on both a volume and value basis.
In the UK, while overall grocery market growth was subdued, Tesco said it had outperformed in both sales and volume terms by +0.2% and +1.3% respectively as it made further investments in range, price and loyalty.
"Our fresh food volume outperformance was particularly strong in prepared foods and bakery and dairy," the company said in a statement.
"We delivered a strong Easter performance across all formats, including our biggest-ever sales day for small stores on Easter Sunday."
UK online grocery sales were up 7% year-on-year, with the proportion of customers choosing to buy their orders and then collect at stores increasing to more than 10%.
The closure of Tesco Direct in July last year impacted total UK sales growth by 0.8%.
Booker continued to grow well despite lapping exceptionally strong growth last year driven by one-off contract wins. Like for like sales in the 13 weeks to May 25 rose 3.1% to £1.5bn.