Tesco Q1 group sales slow as Covid restrictions ease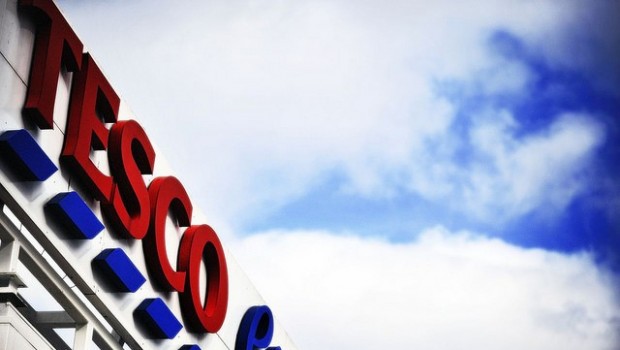 UK supermarket group Tesco reported a small rise in first quarter like-for-like sales, reflecting the lifting of Covid restrictions as more people started to eat out again.
Group sales were up 1% to £13.3bn for the 13 weeks to May 29. On a two-year basis, before the pandemic struck, sales were up 8.1%. UK sales rose 0.5% to £10bn against stronger comparatives last year as the pandemic gripped the first quarter as people started panic-buying and the country was placed into full lockdown in March resulting in closed pubs and restaurants.
Two-year UK like-for-like growth of 9.3% included the retained benefit of customers consuming more meals at home against the pre-Covid period, which peaked in March at 14.6% and moderated in April/May as restrictions eased, the company said on Friday.
Online demand remained high at 1.3m orders per week with two-year sales growth of 81.6%; one-year sales growth of 22.2% reflected annualisation of surge in capacity in April last year
"Our profit guidance from April remains unchanged. While the market outlook remains uncertain, I'm pleased with the strong start we've made to the year and continue to be excited about the many opportunities we have to create value over the longer term," said chief executive Ken Murphy.
Sales at Booker, the group's wholesale arm, increased 9.2%, driven by the reopening of the hospitality industry in mid-May. . Revenue from Tesco's bank fell 10% while stores in central and eastern Europe were down 1.6%. Fuel sales were still 15.2% below pre-pandemic levels.
AJ Bell investment director Russ Mould said Tesco's 2021 figures "were never going to live up to last year's comparable period, as the three months to May included the period where the nation went crazy stockpiling food and drink as the pandemic took its grip".
"That might explain why Tesco is trying to push two-year figures in its latest update, to emphasis the unusual nature of last year's performance and to convince the market that its business hasn't ground to a halt," he said.
"To its credit, 1% like-for-like growth on a one-year basis is not a disaster. It implies that Tesco is holding its own against tough competition in the grocery space and no doubt retained lots of the customers it won in 2020 from having wider availability of online delivery slots than its peers."
"Tesco must also deal with food price inflation and decide if it can pass on all the extra costs to customers or risk a squeeze on profit margins. The forthcoming launch of Russian discount supermarket Mere in the UK will add to the competition, so Tesco needs to be very careful that any changes to its prices don't alienate its customers."