Tesco chair calls for windfall tax on energy firms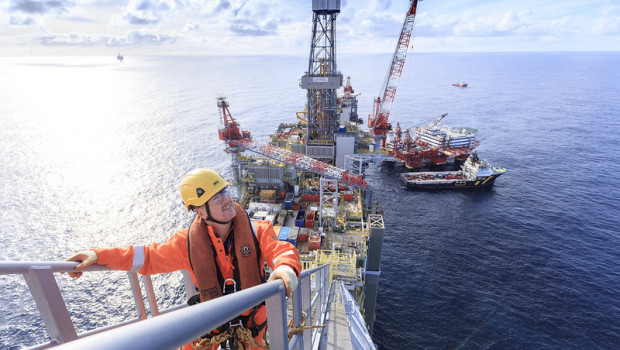 Tesco chairman John Allan on Tuesday said there was an "overwhelming case" for a windfall tax on energy companies to help ease the cost-of-living crisis for most Britons.
Speaking on the day the UK government unveiled a legislative programme that contained no measures to address soaring inflation and prices, Allan also revealed some Tesco customers were rationing their supermarket grocery shop.
BP and Shell have in the last week reported booming profits as the war in Ukraine threatens oil and gas supplies, driving commodity prices higher and fuelling calls for a one-off levy on the sector to help mitigate the impact on consumers.
The British government has rejected the idea of a tax, claiming it would stop companies from investing in future technologies such as green energy.
However, this was almost immediately shot down by BP chief Bernard Looney, who said the company would not scrap any projects if it had to pay a levy.
Tesco's Allan also said he did not believe the government's position, adding that energy companies were "expecting it …and they wouldn't be much fazed by it. It should be short-term only".
He said Britain faced "real food poverty for the first time in a generation," and that people were finding it even harder to mitigate soaring energy costs.
"There's an overwhelming case for a windfall tax on profits for those energy producers, fed back to those most in need of help with energy prices," he told the BBC.
Allan also criticised Finance Minister Rishi Sunak for a promise-breaking rise in national insurance as inflation and higher prices were squeezed household budgets.
"If I'd been the chancellor, I wouldn't have done it. It's hitting people on modest incomes disproportionately and it's absolutely the wrong time to do it. If I were in government, I'd roll that back."
Allan said he had witnessed Tesco customers last week rationing their food purchases.
"I was hearing for the first time for many years of customers saying to checkout staff: 'stop when you get to £40', or something. They don't want to spend a penny over that, as opposed to having everything checked out."
He added that in-house surveys of Tesco customers revealed that inflation was the principal concern for most people, and that Britons who had never used a food bank before were having to resort to one.
Reporting by Frank Prenesti.
Copyright Sharecast.com. No reproduction without pemission.