Tesco and Sainsbury's at most risk from AmazonFresh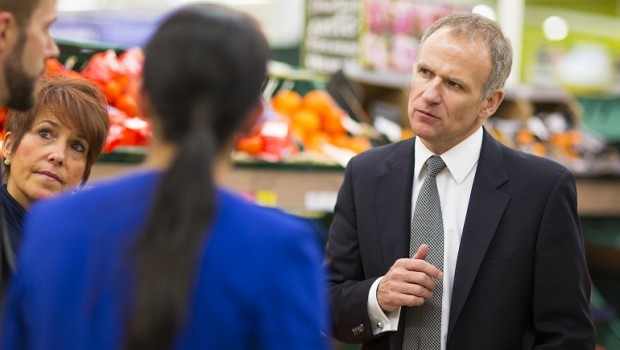 The Big Four supermarkets are most at risk of losing spend to AmazonFresh, according to research firm Nielsen, as the US online giant putting Tesco most at risk.
Nielsen found 29% of UK shoppers are aware of it and 57% would be very likely or likely to try it.
Of these, the firm's research found 75% of likely users would be likely to use AmazonFresh once a week, nearly nine out of 10 would be likely to use the same day service and 75% would move their existing spend from a current retailer to AmazonFresh.
Of the largest incumbent grocers, Tesco was found to be the most in danger, with 56% of current users expressing interest in moving over, followed by 36% for Sainsbury and Asda and 16% for Morrisons, which already has a deal with Amazon.
The large impact on the Big Four is felt by Nielsen because these companies not only have the largest market share but also because Amazon Fresh offers branded goods, which will have greater influence on 'Big 4' shoppers rather than those of the discounters who offer alternative brands.
"Perhaps the biggest impact, however, will be on the convenience market because 30% of AmazonFresh customers potentially using it at least once a week puts it in competition with convenience retailers as a high-frequency service for the busy "top-up" shopper," said Nielsen senior UK shopper research manager Sophie Jones.

"The popularity of the same delivery service is likely to make this the standard expectation for shoppers, thus, heaping a huge amount of pressure on current grocery retailers to up their delivery parameters."