Tesco ups profit guidance as first-half sales rise 9%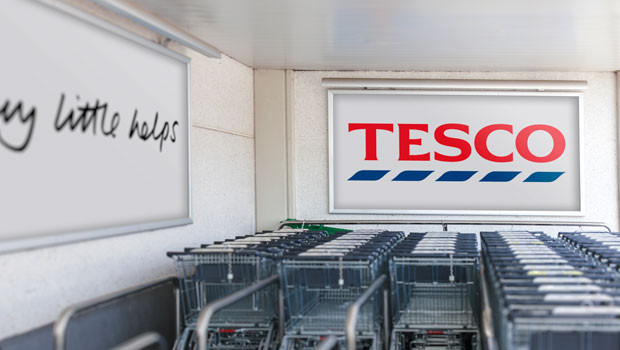 Tesco has hiked its retail profit and cash flow targets after a strong first half, with sales rising on the back of easing inflation.
Group sales excluding fuel were up 8.9% year-on-year to £30.7bn in the six months to 26 August with inflation falling across the half and volume and sales mix trends ahead of expectations.
The company, which improved its UK market share by 30 basis points to 27.2% during the half, said that it cut prices on 2,500 products, with the average customer saving 12%. Clubcard Prices (discounted for loyalty club members) were placed on over 8,000 products.
Including fuel sales, which fell 20.5% year-on-year due to lower retail prices, statutory revenues were up 5% at £34.1bn.
"Food inflation fell across the half and while external pressures remain, we expect that it will continue to do so in the second half of the year," said chief executive Ken Murphy.
"We are in a strong position to keep investing for customers, and will continue to lower prices wherever we can - doing everything in our power to make sure customers can have a fantastic, affordable Christmas by shopping at Tesco."
Adjusted operating profits jumped 14% to £1.5bn, with a 13.5% increase in retail profits to £1.4bn and a 25% surge in bank profits to £65m.
Looking forward, as a result of significant cost reductions from the Save to Invest cost-cutting programme, Tesco now expects to deliver a retail adjusted operating profit of £2.6bn-2.7bn for the 12 months to 25 February. Previous guidance was for no growth from last year's £2.6bn figure.
Retail free cash flow is forecast to hit £1.8bn-2.0bn this year, ahead of the medium-term guidance range of £1.4bn-1.8bn.
Adjusted operating profit in the banking division is forecast at £130-160m for the full year, compared with the £143m delivered last year.