Ted Baker seeks to raise £100m after £80m loss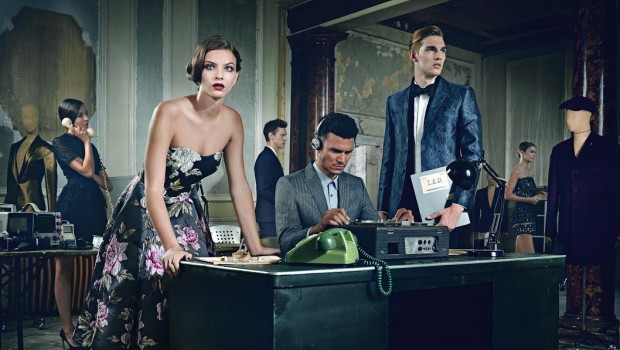 Ted Baker announced its intention to raise about £100m in equity as the clothing brand plunged to an annual loss of almost £80m.
The company swung to a £79.9m pretax loss for the year to 25 January from a £30.7m profit a year earlier. Revenue fell 1.4% to £630.5m. Underlying pretax profit dropped to £4.8m from £63m.
The statutory loss was caused mainly by £85m of one-off costs including £46m of inventory write-offs, £16.2m for impaired store values and a £7.6m loss on the disposal of the company's Asian business.
Ted Baker said it intended to raise about £95m gross by placing shares with investors and up to £10m more through an open offer of shares. The new shares will be issued at an offer price of 75p a share. After transaction costs proceeds will be about £100m.
The company's shares fell 12.7% to 133.80p at 15:59 BST. The shares have lost 90% of their value over the past year as Ted Baker has been hit by the departure of its founder, profit warnings and a large accounting error.
The company said it was raising the money to get through the Covid-19 crisis and return to profitable growth under a new strategic plan. Ted Baker plans to stabilise its finances, reduce costs, improve its products and revive its brand.
William Ryder, an equity analyst at Hargreaves Lansdown, said: "Management tried to strike an optimistic tone when laying out their plans for the brand's future, but this feels like the last throw of the dice to us. Ted's staking it's future on a leaner operating model and a refreshed offering to customers, which is the standard blueprint for struggling retailers."
Ted Baker has been in turmoil since founder Ray Kelvin was forced to quit a year ago over allegations of inappropriate behaviour towards employees, which he denied. After Kelvin's departure Ted Baker issued a series of profit warnings that exposed a £58m accounting error.
Rachel Osborne, Ted Baker's chief executive, said: "Today we are excited to launch 'Ted's Formula for Growth', a comprehensive strategy for the Ted Baker brand which is supported by a significant recapitalisation of the business, that strengthens our position and enables us to both execute that transformation, and navigate through the disruption caused by Covid-19.
Osborne took over as chief executive in late March and former Next chairman John Barton will arrive to chair the board in July. The company said it had selected BDO as its auditor after KPMG decided not to seek reappointment after the annual meeting in July.