Ted Baker may have overstated inventory by up to £25m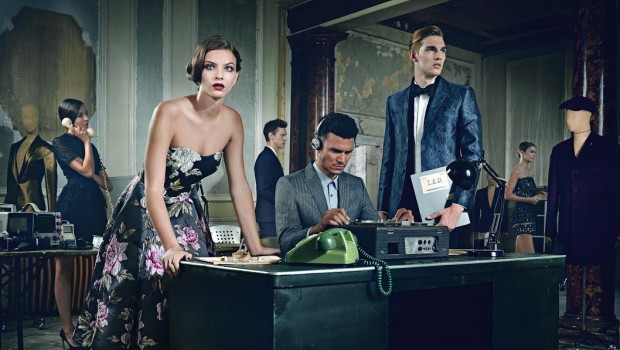 Fashion retailer Ted Baker said on Monday that it had overstated the value of the inventory on its balance sheet and will be carrying out a review of the issue.
The company, which was rocked last year by allegations of 'forced hugging' by founder Ray Kelvin, said it may have overstated its inventory by between £20m and £25m but that this will have "no cash impact and will relate to prior years".
It has appointed independent law firm Freshfields Bruckhaus Deringer and will also be appointing independent accountants to undertake a comprehensive review of the issue. They will report to a sub-committee, chaired by independent director Sharon Baylay.
"All costs and fees associated with completing the independent review will be expensed in the period incurred and clearly identified as such," it said.
"Ted Baker is committed to ensuring the independent review is completed in an efficient and transparent manner and will update the market as appropriate. Whilst the review is ongoing, the company will not comment further."
Independent retail analyst Nick Bubb said: "This leaves the credibility of the new management team and its control systems wearing dangerously thin."
At 0815 GMT, the shares were down 9% at 361p.
Broker Peel Hunt said: "While we have spoken to the company, it is not expanding the explanation beyond this morning's RNS. Ultimately, this will either be a function of stock items that do not exist or the valuation of stock items being overstated, the latter a likely function of the way in which the group's accounting system operates, rather than human error. We suspect this is likely to be a systems-based issue, but await further clarification.
"This issue is not thought to have affected the current year and will ultimately lead to a prior year adjustment. For an average listed business, this would be a bump in the road, but for Ted Baker, it's the latest in a line of a series of setbacks. Behind the scenes, management is making significant efforts on both ranging and pricing, which should start to become more apparent as we move into spring/summer 20."
Russ Mould investment director at AJ Bell, said: "Discovering that the value of inventory on its balance sheet has been overstated is a huge blunder on its behalf. It suggests that the business hasn't got a grip on its numbers which is a bit worrying considering that new chief executive Lindsay Page used to be the finance director.
"New finance boss Rachel Osborne joined last month and appears to be wasting no time trying to see if the company is match-fit. Appointing a law firm and the intention to bring in independent accountants will raise questions about whether more serious problems are bubbling under the surface at the business.
"Ted Baker's refusal to comment further will no doubt lead to increased speculation over what might have gone wrong with the company.
"It is clearly going to be an uncomfortable time for the business, unfortunately just at the point when it needs to be focused on Christmas sales and trying to make up for disappointing trading earlier this year."