TBC Bank pleased with first quarter performance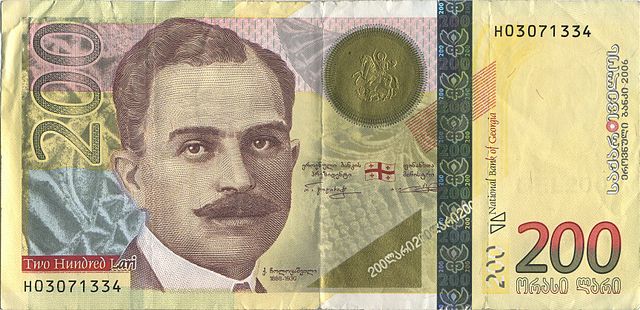 TBC Bank reported a marginal rise in net profit for its first quarter on Thursday, with the figure rising to GEL 97.5m from GEL 96.6m year-on-year, while its pre-provision profit improved to GEL 147.8m from GEL 120.6m.
The FTSE 250 company - Georgia's largest banking group - said its return on equity for the three months to 31 March amounted to 21.0%, down from 24.2% at the same time last year.
Its pre-provision return on equity stood at 29.6%, rising from 28.7%.
The firm's return on asset amounted to 3.2%, down from 3.7%, while its total operating income amounted to GEL 238.7m - up 17.3% year-on-year, but down 1.9% compared to 2017's fourth quarter.
Its cost-to-income ratio was 38.1%, down from 40.8% 12 months ago, while its cost of risk stood at 1.3%, rising from 0.9%.
TBC Bank's net interest Margin stood at 6.9% at period end, up from 6.6%, while its risk-adjusted net interest margin rose to 5.2% from 5.1%.
Looking at its balance sheet, TBC said its total assets amounted to GEL 12.4bn as of 31 March, up by 19.7% year-on-year but down 4.4% quarter-on-quarter.
Gross loans and advances to customers stood at GEL 8.43bn at period end - an 18.4% improvement year-on-year but a 1.4% quarter-on-quarter decrease.
Net loans-to-deposits and IFI funding stood at 93.2%, and the bank's net stable funding ratio stood at 123.5%.
Nonperforming loans stood at 3.1%, down by 0.3 percentage points compared to a year ago, with its nonperforming loan coverage ratios standing at 114.6%, or 225.8% with collateral on 31 March, compared to 104.7% or 209.4% with collateral on 31 December.
Total customer deposits stood at GEL 7.61bn at period end, up 25.4% year-on-year but down 2.6% quarter-on-quarter.
As at 31 March, the bank's Tier 1 and total Capital Adequacy Ratios (CAR) per new NBG methodology stood at 13.8% and 17.7% respectively, while minimum requirements amounted to 10.2% and 15.0%.
"I am pleased with our first quarter 2018 financial results and feel confident our customer-centric approach and digitalisation strategy will enable us to further strengthen our leading position in the Georgian banking sector and deliver strong returns to our shareholders," commented CEO Vakhtang Butskhrikidze.
"Therefore, I would like to reiterate our medium-term targets: ROE of above 20%, cost to income ratio below 40%, dividend payout ratio of 25-35% and loan book growth at around 15%."