Taylor Wimpey scraps dividends and halts construction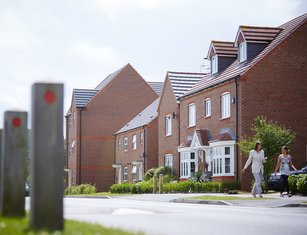 Taylor Wimpey scrapped almost £500m of dividends as the housebuilder halted construction and closed show homes in response to the Covid-19 crisis.
The FTSE 100 company said it needed to conserve cash during what could be many months of uncertainty while its operations were shut. It has cancelled its final dividend for 2020 worth £125m and a planned special dividend worth £360m.
Taylor Wimpey also stopped discretionary spending on land and drew down its previously unused revolving credit facility of £550m. The moves leave it with gross cash of £807m and £165m of net cash.
The company is the latest to scrap payouts to shareholders and take other actions to preserve cash with economic activity virtually shut down and a heavy recession looming.
After the government announced a clampdown on all but essential business activity on Monday night Taylor Wimpey said it had shut its construction sites, show homes and sales offices with immediate effect. The company has withdrawn financial guidance for 2020.
"In the interest of customer and employee safety, we have taken the decision to close all of our show homes, sales centres, and construction sites for all work except that needed to make the sites safe and secure," Taylor Wimpey said. "As we enter a period of uncertainty that may last for several months, we have been putting contingency plans in place to respond to the likely potential changes in customer behaviour and reduced productivity."
Taylor Wimpey said it had a large order book and long-term landbank make it resilient during the crisis. It said UK operations were only affected significantly by the crisis in recent days and that its small Spanish business was disrupted by the government's shutdown.