Taseko meets production guidance at Gibraltar Mine in Canada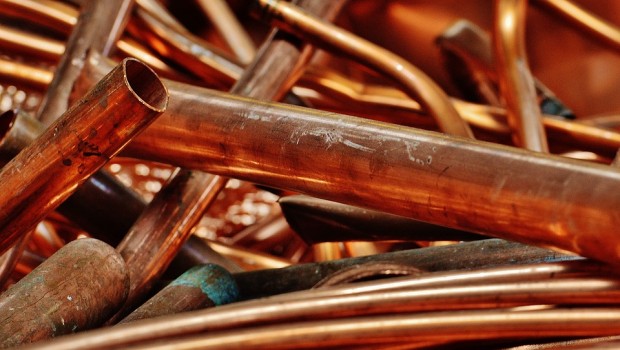 Taseko Mines reported earnings from mining operations before depletion and amortisation of CAD 70.6m in its full-year results on Friday, and adjusted EBITDA of CAD 51.1m.
The London, Toronto and New York-listed firm said cash flows from operations for the year ended 31 December was CAD 42.6m, with capital expenditures totalling CAD 50.8m.
Its cash balance at year-end stood at CAD 53m, which was CAD 8m higher than at the end of 2018.
Taseko said site operating costs, net of by-product credits, was CAD 1.75 per pound produced, with total operating costs standing at CAD 2.06 per pound produced.
The firm said its net loss for the year was CAD 53.4m, or 22 Canadian cents per share, with depreciation reported as CAD 39m greater than the prior year due to the amortisation of capitalised strip associated with ore mined from the granite pit.
Its adjusted net loss was CAD 68.6m, or 28 Canadian cents per share, after adjusting for the unrealised foreign exchange gain of CAD 15.2m.
The company said its Gibraltar mine, on a 100% basis, produced 125.9 million pounds of copper in 2019, which was a slight improvement over 2018.
Copper recoveries were 86.2% there, and copper head grades for the year were 0.245%.
Taseko said Gibraltar produced 2.7 million pounds of molybdenum in 2019, compared to 2.4 million pounds in 2018, with molybdenum providing a by-product credit of 20 Canadian cents per pound of copper, which was consistent with 2018.
Sales of copper totalled 122 million pounds in the year, with finished goods inventory at Gibraltar including five million pounds of copper.
That copper concentrate inventory at 31 December had a sales value of around CAD 14m for Taseko's share, the company said.
Taseko added that it continued to advance its production test facility operation at the Florence Copper project during the year, with the wellfield performing to expectation.
The SX-EW plant continued to produce LME grade-A copper cathode, and commercial permit applications for the second phase were submitted to the state and federal agencies in the middle of 2019, with permitting initiatives underway.
In February 2019, the company acquired the remaining interests in Yellowhead Mining that it did not already own for consideration of CAD 13m in Taseko common shares.
On 16 January 2020, the firm published the results of its updated NI 43-101 technical report on the Yellowhead project, outlining a "significantly improved" development plan and economics.
"Operationally, we are happy with the performance at Gibraltar in 2019," said chief executive officer Russell Hallbauer.
"Grade variability was low and copper production of 126 million pounds met our annual production guidance."
Additionally, Hallbauer said its molybdenum production of 2.7 million pounds was "the best ever" at Gibraltar and, combined with strong molybdenum pricing, generated an important by-product credit.
"For 2020, we maintain guidance of 130 million pounds of copper production, on a 100% basis, consistent with the life of mine average."