Takeaway.com to delay Just Eat merger by a week due to CMA probe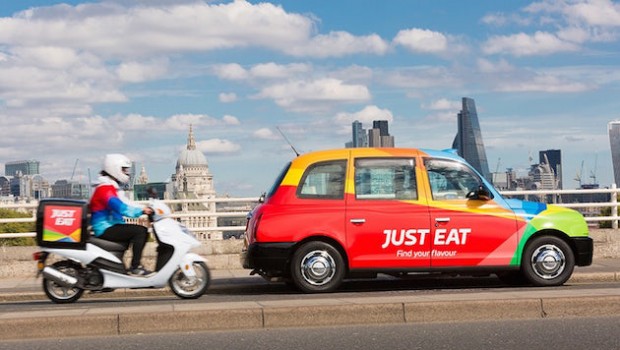 Dutch food delivery service Takeaway.com said on Friday that it will delay the timetable for its £6bn merger with London-listed rival Just Eat by a week after the Competition and Markets Authority said it plans to investigate the deal.
The UK competition watchdog announced late on Thursday that it was considering whether the deal would lead to a "substantial lessening" of competition. The CMA invited interested parties to comment on the transaction by 6 February.
Takeaway said in a statement that the business will be renamed Just Eat Takeaway.com on 31 January. Trading in the combined entity's shares will now begin on 3 February rather than 27 January, as originally planned.
Alex Captain, founder and managing partner at Cat Rock Capital Management, which owns a 3% stake in Just Eat, said: "It is shocking that the CMA would investigate the Just Eat merger with Takeaway.com. Takeaway.com has no UK operations, exited its minor business there over three years ago, and has stated that it had no intention to enter the UK market before the Just Eat merger.
"The CMA's investigation seems to draw a false equivalence between Takeaway.com's merger with Just Eat and Amazon's investment in Deliveroo. Amazon has a large UK business with millions of customers that it could leverage to re-enter the UK online food delivery market and increase competition. Takeaway.com has no such UK presence, customer base, or brand name. It is patently absurd to compare Takeaway.com with Amazon when evaluating the outlook for future competition.
"The CMA has had an opportunity to review the Just Eat and Takeaway.com merger for almost six months since it was first announced in early August 2019. We hope that any review that starts today, when the combined company's shares are meant to begin trading, would be conducted quickly and fairly."
Commenting on the CMA's announcement, Neil Wilson, chief market analyst at Markets.com, said: "It is hard to see why the CMA - however fickle it has been in the past - would not let this deal go through.
"It strikes me as a little bit last-minute.com and not likely to stop the merger. There does not appear much rationale to worry about competition concerns."
At 0905 GMT, Just Eat shares were down 3.4% at 850.40p.