Synthomer acquisition of Omnova cleared, board suspends divi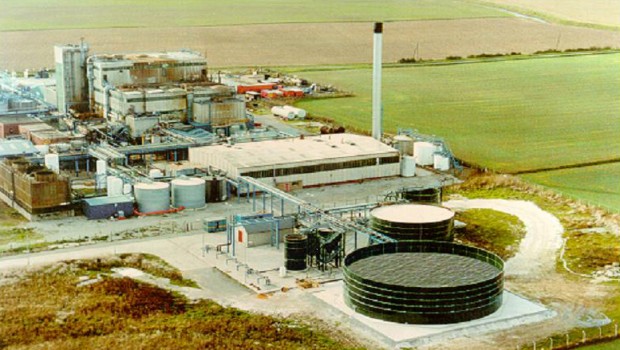 Synthomer announced on Thursday that the conditions attached to the European Commission's clearance decision over its acquisition of Omnova Solutions had been satisfied, and as such the deal was now expected to complete by 1 April.
The FTSE 250 firm said it followed receipt of approval for the agreed sale of its 'Pyratex VP Latex' business to Trinseo.
Completion of the divestment to Trinseo, which represented less than 0.5% of Synthomer's 2019 sales, remained subject to approval from competition authorities, but the board said that did not impact the completion of the Omnova transaction.
"It is very exciting to have reached this point, a transformational moment in Synthomer's history," said chief executive officer Calum MacLean.
"Synthomer now has global reach, a broader product portfolio and increased research and development capabilities with an exciting platform from which to attract talent and invest in future growth.
"We have a clear integration plan for bringing the two businesses together, which will in turn enable us to deliver significant synergies."
Looking at its trading, Synthomer said it had experienced a "solid start" to the year, with trading in line with 2019 and the expectations its set out in its full-year results.
Demand, the board said, had been "especially strong" in its nitrile latex business.
It added that, while the impact on both production and demand from the Covid-19 coronavirus pandemic had been limited to date, the ongoing spread of the virus clearly presented "significant" uncertainty.
The company said it was continuing to prioritise the safety and wellbeing of its employees globally, while continuing to deliver for customers.
As it also announced earlier in the month, the firm said it was "well-advanced" on plans to realise further efficiencies across the business, and with raw material prices falling, working capital would reduce this year.
Furthermore, with additional capacity at its plants in Asia and Europe now onstream, capital expenditure was said to be "much lower" than 2019.
Based on the latest published results of Synthomer and Omnova, the board said the pro forma leverage of the enlarged group was 2.5x net debt-to-EBITDA.
It said the new financing facilities, as negotiated on signing the merger agreement in July and effective at completion, included the committed unsecured five-year €460m revolving credit facility and $260m term loan bank facilities.
Those provided the enlarged group "significant" leverage and additional liquidity headroom, with the net debt-to-EBITDA leverage covenant, excluding impact of IFRS 16, set at 4.25x for 2020 and 3.75x for 2021, and estimated cash and undrawn facilities of around €170m and €380m respectively, for a total liquidity of €550m.
In addition to those bank facilities, Synthomer noted that it had a committed unsecured €520m bridge in place running through until October 2021, which would be refinanced appropriately ahead of that.
The company also entered into a deal contingent foreign exchange hedge to purchase $480m for a fixed euro value, to mitigate the currency exposure risk arising on the dollar purchase price of Omnova.
Despite the group's "strong" financial position, the board still said the uncertainty relating to Covid-19 meant that, alongside the efficiency measures it was taking to preserve cash, it had decided not to recommend the payment of a final dividend for 2019.
That decision would be reviewed later in the year once the outlook was clearer.
The directors said they believed it was an "appropriate and prudent" measure to take, as it seeked to preserve Synthomer's strong liquidity, cash flow and financial position through uncertain times.
"Clearly these are uncertain times but our significant liquidity headroom, ongoing efficiency programme and increased focus on ways to preserve cash, ensure that Synthomer and its highly experienced team is fully equipped to manage the current environment," Calum MacLean added.
"I look forward to working closely with new colleagues around the world to take Synthomer forward."
At 1516 GMT, shares in Synthomer were up 1.98% at 219.88p.