Syncona reports improved performance for past six months as clinical trials resume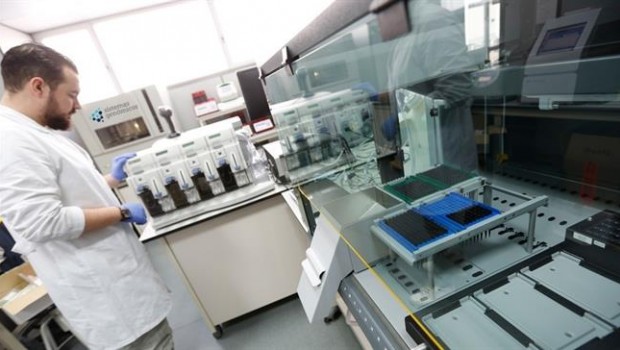 Healthcare company Syncona reported a "robust" performance for the six months up to 30 September in which its net assets reached a value of £1,366.7m at 203,4p per share and a net asset value total return of 9.6% in the period.
This is up from the last financial results on 31 March 2020 when it reported a value of £1,246.5m at 185.6p per share.
Syncona, which focuses on founding, building and funding a portfolio of firms dedicated to life sciences, said its portfolio was valued at £666.6m with a return of 24.8% in the period (also up from March this year when it was valued at £479.5m).
Performance was driven by the increase in the Autolus Therapeutics (Autolus) share price (Syncona valuation increase of £66.7m) and the write-up of Freeline Therapeutics (Freeline) from its recent Series C financing and initial public offering (IPO) on NASDAQ (Syncona valuation increase of £57.9m).
The company reported a capital base of £700.1m (31 March 2020: £767.0m); with £68.9m of capital deployed in the period.
It also reported strong clinical progress with significant data generation and new programmes initiated as clinical trials across the portfolio resume operations after the shutdown caused by the Covid-19 pandemic.
The company also announced on Thursday an expansion in its therapy portfolio and said it had founded Purespring, its sixth AAV gene therapy company, with a £45m Series A financing.
Syncona will have an 84% stake in the business. and a holding value of £3.9m following the investment of the first tranche of the Series A commitment.
Purespring is the sixth gene therapy company to be founded since 2012, following Nightstar (which was sold to Biogen for $877.0m), Freeline, Gyroscope, Orbit Biomedical Device and SwanBio.
The company said in its outlook that data generated from its clinical pipeline will be a critical driver of value and while not without risk, it has a number of portfolio companies approaching key milestones. It also said that it had deployed £68.9m during the first half and continues to expect to deploy between £150m and £250m this financial year.
Martin Murphy, Chief Executive Officer, Syncona Investment Management Limited, said: "Syncona has delivered a robust performance, underpinned by a strong balance sheet and disciplined capital allocation. Driven by our purpose to invest to extend and enhance human life, we remain focused on the long-term as we seek to build a dynamic portfolio of 15-20 companies in innovative areas of healthcare."