Sunak unveils £5bn windfall tax on energy firms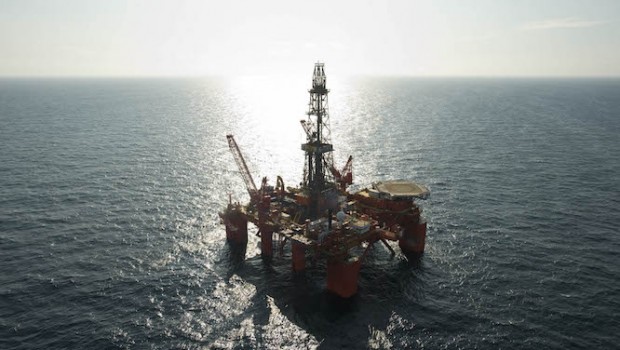 The Chancellor of the Exchequer has announced a £15bn package of measures intended to help households with the soaring cost of living, including a windfall tax on energy companies.
Addressing the House of Commons, Rishi Sunak said high inflation was causing "acute distress" for people, adding: "We need to make sure that for those whom the struggle is too hard, and for whom the risks are too great, this government will not sit idly by."
The chancellor had initially opposed calls for a windfall tax, arguing that it would deter investment in green technology and infrastructure. But he acknowledged that the energy sector was making "extraordinary profits" because of surging commodity prices alone, which should be taxed "fairly".
The Treasury is therefore introducing a "temporary targeted energy profits levy" set at 25%, which Sunak said was expected to raise around £5bn over the next year. It would be phased out when prices return to normal levels, he added, though did not provide further details on timing. A sunset clause for December 2025 is expected to be written into the relevant legislation.
Companies that continue to invest will get tax relief of 90% of their investments.
Sunak previously announced measures to help with the cost of living crisis in his Spring Statement, but was criticised for not going far enough. Households were promised a £200 reduction on energy bills, but in the form of a loan that had to be repaid to the energy companies. The loan will now become a grant, and will be doubled to £400, Sunak told politicians.
Other measures announced on Thursday include an extra £300 for around 8m pensioners who receive winter fuel payments in the autumn, and a one-off disability cost of living payment of £150 from September. Around 8m lowest income households on means-tested benefits will receive around £650 in two instalments.
Sunak said: "Our strategy is to combat and reduce inflation over time…we are raising emergency funds [for those hardest hit] and all households will benefit from universal support for energy bills."
Surging wholesale prices, pushed even higher following Russia's invasion of Ukraine, have seen household bills shoot up. In April, average bills rose by 54% to £1,971 and Ofgem, the regulator, on Wednesday acknowledged they were likely to increase again to around £2,800 in October when the price cap is next reviewed.
Ofgem has warned that around 12m households face fuel poverty as a result.