STV cancels dividend, cuts costs amid Covid crisis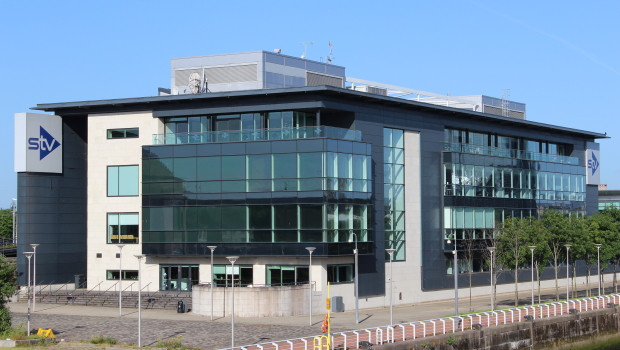 STV updated the market on its trading and the steps it was taking to remain financially resilient in light of the Covid-19 coronavirus pandemic on Thursday.
The London-listed broadcaster, which holds the ITV franchises for the Scottish and Grampian broadcast regions in Scotland, said its main priority was to protect its people, adding that it would continue to follow all government advice.
It said it had implemented contingency plans to ensure it continued to offer a schedule of new drama, entertainment and factual programmes over the coming months, and in particular to sustain its public service news output, which provided the most popular local news service in Scotland.
STV said it had "good" ongoing access to liquidity through its £60m overdraft and revolving credit facility.
Net debt was £37.5m at the end of 2019, and is expected to be around £38m at the end of March, comprising cash balances of £10m and £48m of drawn down facility.
The unutilised portion of the facility was £12m, which was accessible under the terms of the agreement.
STV said it was "very focussed" on cash, and had already taken steps to reduce costs and cash commitments.
National programming costs would reduce in line with any reduction in revenues, as a result of its variable cost model, with the company having identified a further £2m of other cost savings across the business for 2020, along with around £2.5m of cash savings from delayed capital expenditure.
As an additional measure to ensure maximum flexibility, it confirmed that its board was no longer recommending a final dividend of 14.7p per share for the year ended 31 December, conserving a further £5.5m.
The board said it recognised how important the dividend is to its shareholders, adding that it would revisit the position for future dividends once there was greater clarity on the impact of Covid-19 on the business.
Taken together, the directors said the actions would ensure that at least an additional £10m of cash, over and above its current cash balances, was retained within the business in the short to medium term.
"Over the last two years STV has demonstrated its resilience and ability to grow the business in the face of challenging market conditions," said chief executive officer Simon Pitts.
"These are now extraordinary times and our immediate focus must be on protecting our brilliant people and fulfilling our public service role to keep our viewers informed and entertained in the most trying of circumstances."
"We have implemented contingency plans to keep our programmes on air, especially our news coverage, have taken decisive steps to reduce costs, manage our cashflow and make funding available to support the local businesses and charities in Scotland who now need it most, and we remain committed to our successful growth strategy for the long term."
At 1439 GMT, shares in STV Group were down 1.82% at 270p.