Strong festive demand sees high street sales jump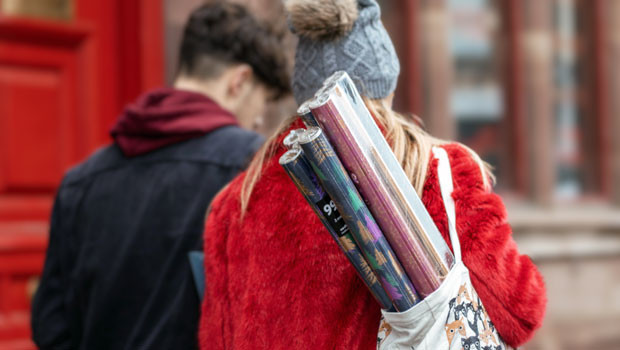 UK retail sales jumped in December, industry data showed on Tuesday, as shoppers splashed out on Christmas food and gifts.
Many in the sector had been concerned that the cost-of-living crisis, widespread rail strikes and the cold snap would weigh on sales during December, one of the most important months of the year for retailers.
But according to the latest BRC-KPMG Retail Sales Monitor, total sales increased by 6.9% last month, compared to 2.1% growth in December 2021.
On a like-for-like basis, they improved 6.5% against a 0.6% rise a year previously. The increase was driven largely by food sales, which jumped 7.7% in the three months to December. Non-food sales rose 1.1% over the same period on the same basis.
The strong end to the year helped UK total retail sales increase 3.1% year-on-year in 2022, with food sales ahead 3% and non-food sales up 3.2%.
Helen Dickinson, chief executive of the British Retail Consortium, said: "After an exceptionally challenging year, which saw inflation climb and consumer confidence plummet, the uptick in spending over Christmas gave many retailers cause for cheer.
"Nonetheless, despite the strong sales, growth remained below inflation, making December the ninth consecutive month of falling volumes.
"Retail faces further headwinds in 2023: cost pressures show little immediate signs of waning, and consumer spending will be further constrained by increasing living costs."
Paul Martin, UK head of retail at KPMG, said: "While the number for sales growth in December looks healthy, this is largely due to goods costing more and masks the fact that the volume of goods than people are buying is significantly down on this time last year.
"Consumers shunned big ticket technology purchases in December, opting for energy efficient household appliances and Christmas mainstays of clothes and beauty items. Food sales were also strong as families gathered to make the most of an unrestricted Christmas."
Susan Barratt, chief executive of IGD, said: "December saw strong headline growth in food and drink sales. The week ending Saturday 24 December delivered the biggest cash value ever recorded for a trading week in the sector. Despite this buoyancy, volumes in December were essentially flat."