Strix reports 'significant' increase in first-half revenues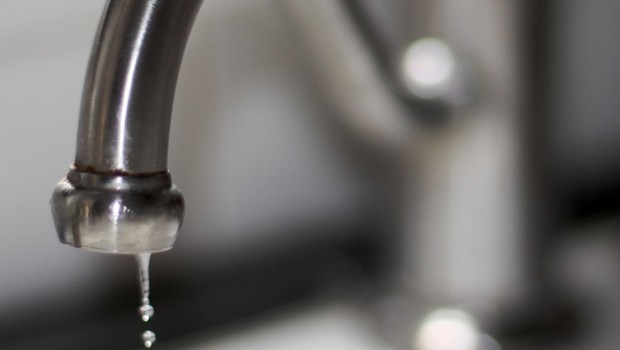 Kettle safety and water filtration technology company Strix reported revenue of £54.7m in its first half on Wednesday, making for a "significant" increase of 57.6% over 2020, and of 24.6% over 2019.
The AIM-traded firm said that was driven by both organic growth and the acquisition of Laica, which delivered "strong" revenue growth over the six months ended 30 June as the group bounced back to higher than pre-pandemic levels.
Adjusted EBITDA improved to £17.4m from £13.6m, while the adjusted EBITDA margin came in at 31.8%, down from 39.2% year-on-year.
That fall in margin was put down to the inclusion of Laica, alongside a number of factors including higher outward carriage and freight costs, advertising and promotional costs and payroll costs as it strengthened its management team in line with its strategic objectives.
Net debt, excluding IFRS 16 lease liabilities, rose to £46.0m from £36.9m a year ago, to fund the Laica acquisition, as well as continued investment in growth opportunities and its new manufacturing operations in China.
That represented a net debt-to-adjusted EBITDA ratio on a trailing 12-month basis of 1.1x.
Strix reported strong free cash flow generation, with operating free cash flow before financing, tax and exceptional factory capital expenditure to EBITDA conversion coming in at 82%.
The group said it had "significant" liquidity providing financial flexibility to continue to deploy capital, consistent with its allocation of capital priorities, adding that it was focussed on investing in "compelling" growth opportunities.
Adjusted basic earnings and adjusted diluted earnings per share were 6p and 5.9p, compared to 4.9p and 4.9p in the first half of 2020, respectively.
The board declared an increase in the interim dividend to 2.75p per share, from 2.6p a year ago, adding that it was "confident" of delivering 2021 full-year results in line with market expectations.
"Strix has experienced positive trends and momentum in the first half and achieved significant revenue growth compared to the Covid-19-affected prior year, and remains confident that it will deliver revenue growth of circa 30% for the group in 2021," said chief executive officer Mark Bartlett.
"We are benefiting from being a world leading innovative and sustainable technology business and our continued focus on efficiency measures and strategic initiatives enables us to continue to prudently invest in compelling growth opportunities.
"Today represents an important milestone for the group, as we are launching our 'sustainable, innovative, dependable' strategy."
Bartlett said the coming years would see "significant" planning and project execution, as the company looked to advance its key performance indicators and set "ever-ambitious" goals.
"Our strong balance sheet and low leverage provides financial flexibility for the medium term deploy capital consistent with allocation of capital priorities.
"Strix remains confident of delivering 2021 full-year results in line with market expectations and executing on the medium-term strategy to deliver against its five year targets," Mark Bartlett said.
"The group reaffirms its commitment to its increasing dividend, in line with its progressive dividend policy that is linked to underlying earnings, which reflects the board's confidence in the outlook for the group."
At 1041 BST, shares in Strix Group were up 2.2% at 355.67p.