Stonegate to buy EI Group for £1.3bn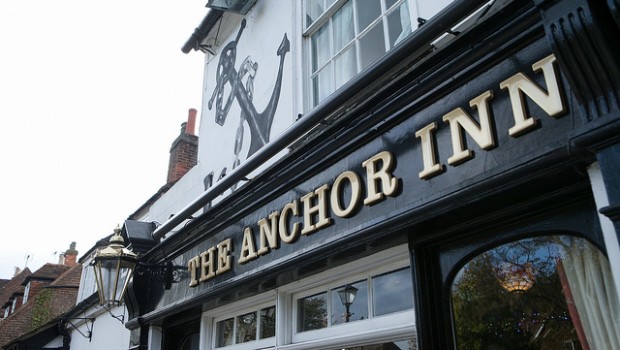 Pub company EI Group saw its shares rocket on Thursday as it agreed to be bought by Slug & Lettuce owner Stonegate for £1.3bn.
Under the terms of the offer, EI shareholders will receive 285p in cash per share. This represents a 38.5% premium to the closing share price on Wednesday and a 26.8% premium to the recent high of 224.8p hit on 15 May.
EI Group chairman Robert Walker said: "In 2015 we set out a new strategy. During the past four years we have made great progress in its execution and have delivered a significant increase in value for our shareholders. The management team have done an outstanding job and the acquisition, at a significant premium, is only possible because of the work that they have done and what has been achieved.
"The acquisition delivers the future value of the strategy for our shareholders and secures an exciting future for our tenants and employees by creating the leading managed and tenanted pub company in the industry."
Walker said the commercial benefits of combining the companies are "compelling".
"Stonegate is committed to continuing to invest in the business for the future benefit of the combined business, tenants and employees. The EIG board believes that this is a combination it can recommend with confidence to shareholders and stakeholders alike," he added.
EI, formerly known as Enterprise Inns, owns more than 4,000 pubs across England and Wales and has more than 1,800 employees. Meanwhile, private equity backed Stonegate has more than 765 operating outlets. It began trading back in 2010 following the acquisition of 333 pubs from Mitchells & Butlers.
At 0930 BST, EI shares were up 38.5% at 285p.
Russ Mould, investment director at AJ Bell, said this represents "the end of a very impressive turnaround story" which has seen EI "spend years drowning in debt before rebuilding its business and getting its finances in order".
"The timing was perfect as its estate was cleaned up just in time for EI to be in prime position to benefit from a structural shift in the market from food to drinks-led demand. EI is all about the latter and so it is perhaps no surprise that one of its closest rivals thought it was time to join forces.
"The shares were trading at 27p in January 2012 and Stonegate is now offering 285p cash per share - implying an incredible 955% return for any investor who held the stock during its darkest times."
Broker Liberum said: "We believe the acquisition rationale is compelling and given the outlook for UK consumer and property valuation, could be attractive to EI Group shareholders albeit this is still at a larger discount to NAVp than some would like."