Stobart places shares to raise £100m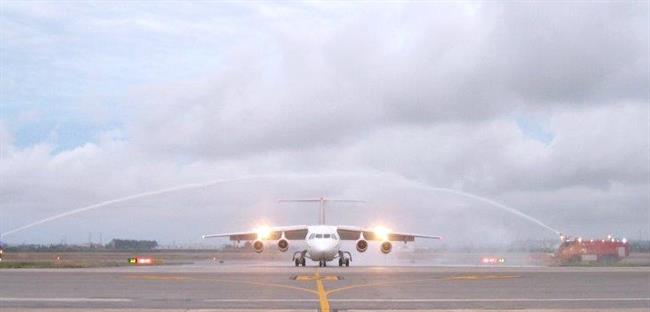 Stobart Group said it had successfully placed shares with investors to raise £100m to strengthen the infrastructure group's balance sheet during the Covid-19 crisis.
The owner of Southend airport said investors had agreed to pay 40p each for the new shares. The issue price is 42% less than Stobart's closing price on 4 June but at the top of the 35-40p range recommended by advisers. The company was seeking to raise between £80m and £100m before transaction costs.
Stobart shares fell 32% to 47.22p at 09:11 BST. The shares have lost almost 60% of their value in 2020.
The company said investors had agreed to subscribe for 200,046,312 shares at the offer price and that these shares would be about 32% of the company's share capital after they start trading. Bookrunners have also placed 49,953,688 shares as part of an open offer to existing shareholders.
Open offer shares will also be made available to other current shareholders on the basis of two new shares for every 15 existing shares. All the new shares are due to start trading on 29 June after approval at a general meeting. Directors have agreed to buy 1.6m of the new shares.
Stobart announced the fundraising after the market closed on 4 June. The company asked shareholders for money after failing to raise new debt or attract an investor for a stake in Southend airport, its main asset. Stobart said it needed the money to boost short-term liquidity during the Covid-19 crisis and return its aviation business to growth.
David Shearer, Stobart's chairman, said: "We are delighted to have received support from both our existing shareholders and new investors for our equity issue, which will place the group on a sound financial footing. On behalf of the board, I would like to express my gratitude to those who have provided their support."
The company's problems were made clear when it reported a loss of £137.9m for the year to the end of February, more than double the £58.2m loss in the previous year.
The results were hit by a £67.5m reduction in the value of its investment in Eddie Stobart Logistics and a £52.4m write-off of Stobart's stake in Connect Airways, the parent of Flybe, which went bust early in the Covid-19 crisis.