Stobart focusing on recovery as it sells non-core assets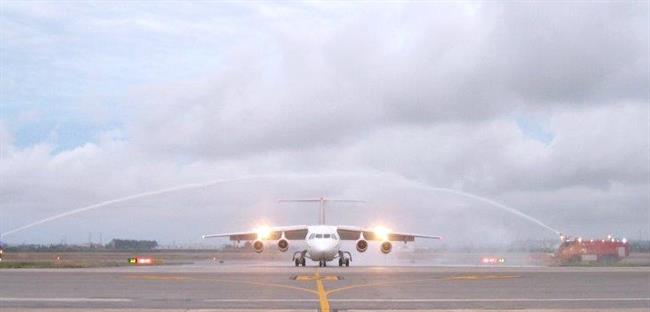 Stobart Group said on Thursday that it was trading in line with management expectations, as London Southend Airport reopened to passenger flying and Stobart Energy was benefitting from a restart in construction work across the country, leading to increased availability of waste wood.
The London-listed firm said because of that, Stobart Energy was now able to achieve required volumes of biomass fuel to its plant partners.
It said that, having stress tested its liquidity position under a variety of operating scenarios at the time of its capital raise in June, the board remained confident in the group's balance sheet, liquidity position and outlook.
The company noted that it has committed to exit all non-core assets for value over the next three years, and had already completed a transaction to dispose of its loss-making rail and civils business, removing the ongoing risk to shareholders, while also securing a future for 188 employees.
Looking at its core assets, at London Southend Airport the firm said it had implemented "best-in-class" cleaning measures, adding that it was now operating "next-generation" security scanning equipment as part of its contact-free plan for the airport.
"We will continue to invest in line with the anticipated increase in the passenger volumes," said Stobart Group chairman David Shearer.
Ryanair restarted its operations at the Essex airport on 1 July, and was now flying to nine destinations, increasing to 14 in August, including routes to new destinations such as Bucharest and Marseille.
Wizz Air started flying on 6 July, and easyJet restarted its schedule with flights to four destinations on 20 July.
The board said the airport was currently servicing 35 flights per week, achieving "good" load factors.
"EasyJet has stated its intention to enter a consultation process regarding a proposed plan to close three bases, including two London airports - Southend and Stansted," Shearer said.
"We believe easyJet operated a number of attractive, well-established routes from London Southend and remain in dialogue with them.
"Whilst we await the conclusion of their consultation period, we have also commenced discussions with other airlines regarding their interest in some of these routes."
At Stobart Energy, the company had appointed a new management team at the start of the financial year, adding that in recent months they had been conducting a review of operations to identify potential improvements in the business model.
It said it was also taking steps to rebuild waste wood stock ahead of the anticipated winter demand.
"This business remains profitable, cash generative, with high barriers to entry and long-term contracts," David Shearer explained.
"Our objective remains to monetise this business over the next 18 to 24 months."
The board said the Stobart Air division, meanwhile, was operating limited flights from Dublin to Kerry and Donegal under public service arrangement, as well as to Edinburgh and Glasgow.
Wider UK services remained suspended until 20 August, pending the Irish Government's decision on the 14-day quarantine exemption.
"In order to optimise the existing fleet and to minimise financial exposure to the Stobart Group, Stobart Air has opened a new base at Belfast City Airport and has put on sale routes to Edinburgh, Glasgow, Manchester, Birmingham, East Midlands and Leeds Bradford under its Aer Lingus franchise agreement," Shearer said.
"Despite this positive progress, the operating environment remains challenging and costs are being closely monitored with steps being taken to conserve cash.
"Stobart Group's overriding objective is to mitigate its financial exposure and we have commenced early discussions with potential partners around the long-term future of this business."
Looking at the group as a whole, Shearer said it was maintaining "tight" cost controls, with the board and senior leadership team taking extended pay reductions until October, while a recruitment freeze remained in place, with all discretionary spend deferred.
Staff were increasingly returning to work in locations where sufficient operational recovery made it viable, the board explained.
"Overall, despite the impacts of the Covid-19 pandemic, the group continues to own a valuable London airport with significant medium-term growth opportunities and a strong cash generative energy business," David Shearer said.
"It has available liquidity to maintain and develop these assets following its successful capital raise and is focused on building value for shareholders as we move into a post-Covid world."
At 1049 BST, shares in Stobart Group were up 4.72% at 26.65p.