SThree net fee growth slows in Q3, UK & Ireland 'challenging'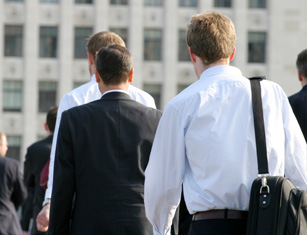 Recruiter SThree posted a slowdown in third-quarter net fee growth on Friday amid particular weakness in the UK and Ireland.
In the period from 1 June to date, group net fees grew 4% to £87.8m, down from 9% growth in the second and first quarters.
Fees in Continental Europe and the USA were up 5% to £50.1m and £20.4m, respectively. This was down from 14% and 10% growth in the second quarter, respectively. The company pointed to an additional public holiday in Continental Europe compared with the prior year.
The UK & Ireland saw a 7% drop to £12.1m against "a more challenging macroeconomic backdrop". This was a small improvement on the steeper 12% decline seen in Q2.
Net fees in Asia Pacific and the Middle Eat rose 14% to £5.2m, but this was down from 20% growth in Q2.
Chief executive Mark Dorman said: "Our robust financial position, specialised STEM (science, technology, engineering and mathematics) and contract focus with international reach provides the group with a well-established and resilient platform as we enter the final quarter of the year.
"Whilst we remain cognisant of significant macro market uncertainties, we remain confident that we have the right niche focus, vision and teams to deliver continued growth, and our expectations for the full year remain unchanged."
At 1140 BST, the shares were up 2.5% at 300.85p.