Standard Life holds dividend as profit falls 30%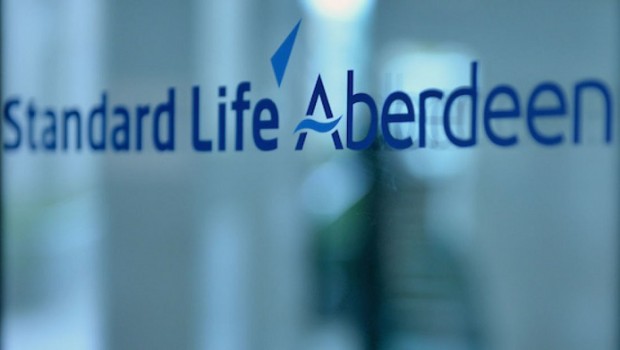 Standard Life Aberdeen proposed an unchanged dividend as the investment manager reported a 30% drop in first-half profit and a decline in revenue.
Adjusted pretax profit for the six months to the end of June fell to £195m from £280m as fee-based revenue dropped 13% to £706m. The company proposed an interim dividend of 7.3p a share - the same as a year earlier.
On an IFRS basis Standard Life swung to a £498m pretax loss from a profit of £629m a year earlier as it took a £915m goodwill charge caused by equity market declines and a switch to lower margin assets. This was partly offset by a £651m gain on the sale of Indian assets.
The FTSE 100 company said revenue fell because of outflows in 2019, customers switching to safer assets and market declines during the Covid-19 crisis. Planned withdrawals by Lloyds Banking Group also had an effect. Assets under management fell to £511.8bn from £544.6bn at the end of December.
Chief Executive Keith Skeoch said: "Despite exceptional circumstances we have delivered a resilient performance. There is no question that the impact of Covid-19 has played a role on our results today, and across our industry, particularly in relation to lower revenue. Our foundations are firm [and] we have a strong balance sheet which enables us to both invest in our business and maintain our interim dividend."
The results are Skeoch's last as chief executive after five years in the job and more than 20 years at the company. Some analysts think incoming CEO Stephen Bird will push for a cut to the dividend to strengthen its capital position, which has been supported by selling assets.