Standard Life Aberdeen changes name to 'Abrdn'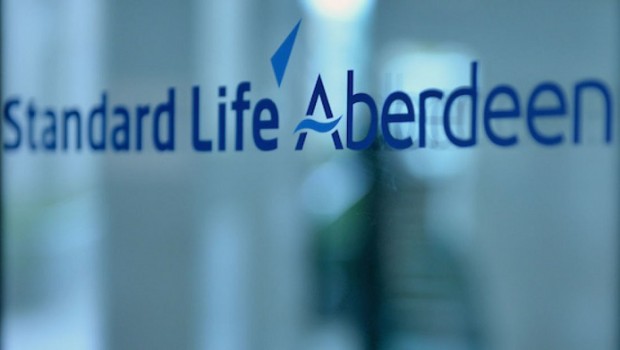 Standard Life Aberdeen said it would change its name to "Abrdn plc", replacing one of the oldest and best-known brands in the savings and investment industry with a new modish label.
The Scottish asset manager said the new name was pronounced "Aberdeen" and would replace five brands including for all customer-facing businesses.
Chief Executive Stephen Bird said the brand was "modern, dynamic and, most importantly, engaging". The roll-out will start in summer 2021 with a revamped logo and the company will adopt a new stock exchange ticker.
Bird, who became CEO in September, said: "Abrdn is a highly differentiated brand that will create unity across the business. Our new name reflects the clarity of focus that the leadership team are bringing to the business as we seek to deliver sustainable growth."
The Standard Life brand has been part of Edinburgh's financial scene since the company was established in 1825. The company merged with Aberdeen Asset Management in 2017 and sold its life assurance business to Phoenix Group. It agreed to license the Standard Life brand to Phoenix in February.
UK corporate history has several examples of unpopular name changes, including Royal Mail's adoption of "Consignia" in 2001, a decision the group soon reversed after it was ridiculed. PwC's consulting arm did the same in 2002, dropping a plan to call itself "Monday".
Chris Beauchamp, chief market analyst at IG, said: "I wish I had the brass neck to walk into a room of executives and convince them the best thing to do was to remove all the vowels from their company name."
Standard life said the new name "marks the next stage in the reshaping of the business and future-focused growth strategy".