St Modwen upbeat as 2019 asset values rise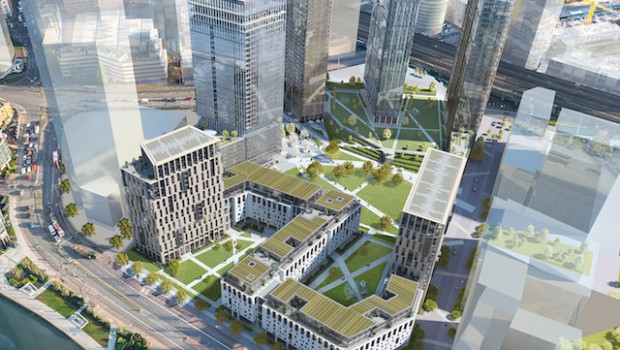 St Modwen Properties was upbeat about its prospects after the commercial property company posted an increase in asset values for 2019.
Net asset value per share rose 3% to 484.2p in the year to the end of November despite a 7.8p exceptional provision for a legacy project.
Underlying pretax profit rose to £81.4m from £72.4m a year earlier. Including a £22.5m exceptional provision profit fell to 58.9m.
St Modwen increased its annual dividend by 22.5% to 8.7p a share. The FTSE 250 company's shares rose 3.3% to 505p at 0916 GMT.
The results are St Modwen's last under the leadership of chief executive Mark Allan, who is joining Land Securities as CEO on 1 May. Allan said the company grew strongly and was on track to achieve a significant improvement in return on capital.
Since taking over three years ago Allan has sold more than £800m of retail assets to reduce debt and shift the company's business towards warehouses, serving online merchants, and housebuilding.
Allan said the Conservatives' victory at the December general election had reduced short-term political uncertainty but doubts about the economic outlook and the UK's trading position remained.
"We remain mindful of the uncertainty this could cause in the near term and the potential effects in the long term," Allan said. "While we will therefore maintain a conservative level of borrowings and we have the flexibility to adjust our activity quickly in case of any unexpected changes in demand due to the short-cycle nature of our developments, the positive structural growth characteristics in our key sectors provide us with confidence to continue to invest."
Rob Hudson, St Modwen's chief financial officer, will be interim CEO until a new boss is appointed.