St Modwen outlines 'strong' FY operation results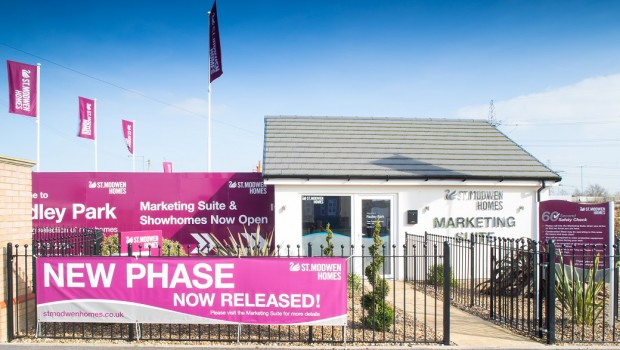 Property investment and development firm St Modwen detailed some "strong" operational results for 2020 on Thursday, stating that the group's underlying performance had been in line with full-year expectations.
St Modwen said its industrial and logistics unit had completed 1.2m square foot of developments during the year, up from 900,000 a year earlier, and noted that it had continued to see "good customer demand", with 78% of the £7.5m estimated rental value associated with its 2020 completions already let or under offer.
In the FTSE 250-listed group's homes business, St Modwen sold 948 units, down from 1,060 in 2019, as demand "remained strong" despite nine-to-ten weeks of lost production as a result of lockdowns due to the Covid-19 pandemic.
St Modwen's strategic land and regeneration division agreed to a revision of its NCGM development agreement, which unlocked £25.0m of cash held in the joint venture's development account. However, the group did caution that a change in the discount rate of its share of the development obligations would result in a non-cash financial charge of £10.0m in its 2020 results.
Rent collections for the March and June quarters was 93%, up from 77% at the time of its half-year results in July, while rent collection for the September quarter was 80%.
Chief executive Sarwjit Sambhi said: "St Modwen has delivered strong operational results in 2020 and our underlying performance has been in line with the board's expectations.
"While the near-term economic outlook remains uncertain, momentum has continued to build, so with a strong forward order book in housebuilding, sustained demand for industrial and logistics space and a solid capital base, St Modwen is well-positioned going into 2021."
As of 0845 GMT, St Modwen shares were up 0.69% at 384.12p.