SSP to cut up to 5,000 UK jobs as Covid-19 slams travel industry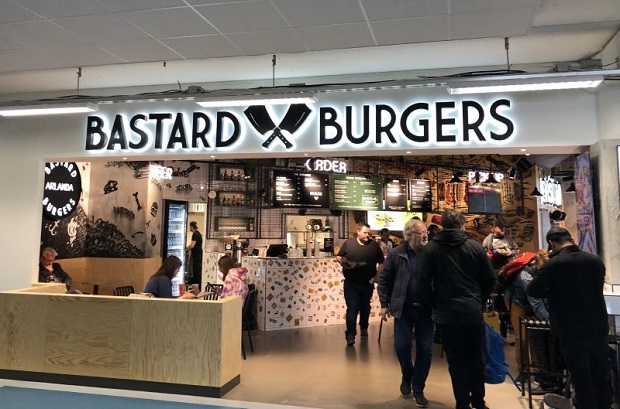 Travel food operator SSP Group said it was looking to slash 5,000 jobs in the UK as it dealt with the collapse in air travel due to the Covid-19 pandemic.
The owner of the Upper Crust and Ritazza brands, which operates outlets at airports and train stations, said it expected only 20% of stores to be open by the autumn.
"At this stage, we have not commenced restructuring of a material scale in any other geographies due to our expectations of a more rapid recovery, the longer durations of furlough support or our contractual lay-off arrangements," SSP said on Wednesday.
SSP said sales had recovered slightly in June, but were still down 90% year on year, with stronger performances in Continental Europe and North America reflecting the gradual easing of lockdowns in these regions offset by the UK and rest of world, where sales remained below this level.
Despite the low level of sales across the group, the impact on operating profit was being mitigated by cost cutting and expectations for second half operating losses and core earnings remained within of the company's previous forecasts of and £180m - £250m and £120m - £190m respectively.
The company said it had closed almost all of its UK units and had planned to re-open "as rapidly as possible once passenger demand recovered, having accessed the UK Government's furlough scheme".
"The reality is that passenger numbers still remain at very low levels, a reflection of the extent and duration of the current restrictions in place. In the rail sector, which represents the majority of SSP's UK operations, passenger numbers remain 85% lower year-on-year and the UK Air sector has to date been largely closed."
"The proposed introduction of air bridges and the start of the holiday season may lead to some limited return of short-haul air travel demand in July, although capacity is expected to be significantly reduced, and long-haul travel is anticipated to remain at extremely low levels. With the current social distancing measures remaining in place, the recovery in passenger numbers in the rail sector is expected to be prolonged."
Analysts at Shore Capital said a recent share price valuation of 400p was supported by the potential for faster market share gains as the industry consolidated and recommended the stock a 'buy'.
"With the shares languishing at a third discount to our fair value, and 11 times historic earnings, we believe a lot of bad news, beyond what is already factored into our conservatively structured forecasts, is in the price," Shore said.