SSP reports solid start to new financial year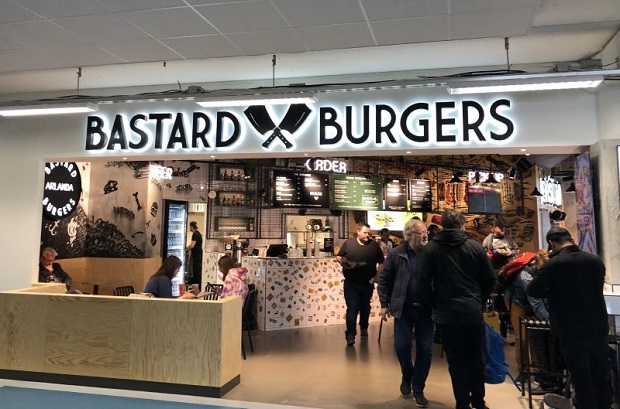 Travel food and beverage operator SSP updated the market on its first quarter of trading on Wednesday, reporting a "good start" to the new financial year, with further encouraging progress on its strategic initiatives and unchanged profit expectations for the full year.
The FTSE 250 company said total group revenue in the three months ended 31 December increased 7.5% on a constant currency basis, comprising like-for-like sales growth of 1.2% and net contract gains of 6.3%.
Total group revenue growth at actual exchange rates was 6.1%.
Overall like-for-like sales growth was in line with its expectations, the board said, with the external headwinds it had noted in the second half of last year continuing as expected into the first quarter of the new financial year.
Like-for-like sales growth in the UK and North America remained "robust", driven by increasing passenger numbers, while like-for-like sales in continental Europe were affected by the transport strikes across France during December.
The firm said like-for-like sales growth in the rest of world geography included, as anticipated, a full quarter's impact of the disruption in Hong Kong, but benefitted from an improving trend in India.
Looking at the full year, SSP said its expectation for like-for-like sales growth for the group remained unchanged, at just below 2%.
Net contract gains remained "strong" in the first quarter, at 6.3%, driven by the significant new contract openings last year, including in continental Europe at Montparnasse Railway station, the new motorway service stations in Germany and the Starbucks units in railway stations across the Netherlands.
Its other openings included in North America, at Seattle, Oakland and LaGuardia Airports, and in the rest of world geography, at Cebu Airport in the Philippines and Bangalore Airport in India.
The board said the pipeline of new contracts remained "encouraging".
Following the recent announcement of the acquisition of Red Rock's operations in Perth and Melbourne Airports in Australia, SSP also announced the proposed acquisition of Station Food in Germany on Tuesday.
Once fully operational in 2021, Station Food would add 28 new food and beverage units at railway stations in the country, and was expected to contribute around £10m to SSP's revenue in 2020.
Including that acquisition, the company said its expectations for net gains for the full year had increased to around 5%.
"Looking forward to the full year, we remain confident of delivering another year of strong growth, in line with our expectations," the board said of the company's outlook.
"Whilst a degree of uncertainty always exists around passenger numbers in the short term, we continue to benefit from the structural growth opportunities in our markets and to create further shareholder value."
At 0846 GMT, shares in SSP were up 2.71% at 682p.