SSP swings to profit as travel recovers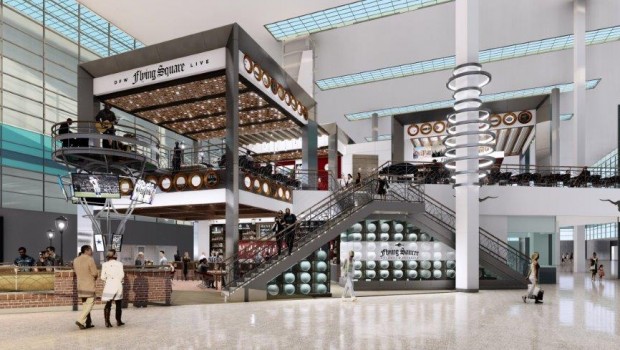 Travel food outlet operator SSP Group swung to a full year profit as passenger numbers rebounded from the Covid pandemic during the summer and said the new financial year has started well with sales strengthening further to an average of 104% of 2019 levels in the first eight weeks.
The owner of the Upper Crust baguette chain reported a pre-tax profit of £25.2m compared with a £411.2m loss. Underlying core profits were £142m for the year to September 30, compared to a loss of £108.3m last year.
"The continued improvement in our trading performance in recent months has been encouraging and has been driven by a further recovery of passenger numbers. The recovery is being led by domestic and leisure travel across both the air and rail sectors, with business and commuter travel also recovering, albeit more slowly," the company said on Tuesday.
"As we look ahead to our 2023 and 2024 financial years, based on the current pace of the recovery of the travel sector, we are planning for a recovery in passenger numbers to between 85% and 90% of 2019 levels in 2023, and between 90% and 95% in 2024."
SSP said revenues are expected to include the effect of accumulated inflation between 2019 and 2023 of around 12% and between 2019 and 2024 of 14%.
"In total, we are planning for revenues to be in the region of £2.9-3bn in 2023 and in the region of £3.2-3.4bn in 2024, with a corresponding EBITDA in the region of £250-£280m in 2023 and £325-£375m in 2024."
Victoria Scholar, head of investment at Interactive Investor, said SSP had strategically increased prices to offset rising costs, which has boosted revenues without denting demand.
"SSP is optimistic about further growth to its top and bottom lines next year, despite the growing threat of recession. Investors are cheering this morning's update with shares trading higher, but the stock is still nursing a year-to-date loss of nearly 15%," she said.
Reporting by Frank Prenesti for Sharecast.com