SSE warns of half-year profits dip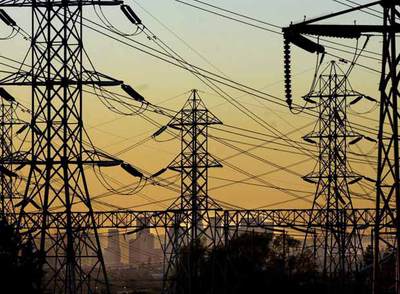 SSE warned that first-half profits are likely to have halved compared to last year due to higher costs and lower volumes of energy being consumed, but promised that the dividend would be unaffected.
After five months of its financial year, the FTSE 100 group flagged that the full-year adjusted operating profits from its Energy Services arm are expected to be "significantly lower" than predicted at the start of the year, ahead of its spin-off and merger with Npower, due to Ofgem's proposed price cap to be implemented on 1 January 2019.
However, the contribution of this division, which was provisionally approved by competition authorities last month, will be excluded from the calculation of SSE's adjusted earnings per share for the year as it will deemed to be held for sale in SSE's financial statements.
Focusing on the ongoing businesses, the Networks businesses is expected to lift profits by a mid-single digit percentage for the year as a whole, as guided in May.
The key Energy Portfolio Management unit in its wholesale business is expected to incur an adjusted operating loss in excess of £300m for full financial year to the end of next February.
The overall performance of the wholesale businesses, however, remains dependent on a range of factors.
Some of these factors have led to the weak performance in the first half, with the five months to 31 August seeing relatively dry, still and warm weather and "persistently high" gas prices, resulting in a higher cost of energy than expected, which has combined with lower than expected output from renewable sources, lower volumes of energy being consumed and a negative impact in relation to Energy Portfolio Management.
Adjusted operating profit for the first five months of the financial year has therefore been negatively affected by around £190m compared with management's plan, which the net impact of higher than expected gas prices and other commodity price changes accounting for just under half of this and the remainder due to the weather.
Regardless, the board said it continues to expect to recommend a full-year dividend of 97.5p per share for the full year and to deliver its promised five-year dividend plan.
"Lower than expected output of renewable energy and higher than expected gas prices mean that SSE's financial performance in the first five months has been disappointing and regrettable," said chief executive Alistair Phillips-Davies.
"The underlying quality of SSE's businesses remains strong, with regulated networks and renewables providing the core of what will be an infrastructure-focused SSE group in the years ahead."
Shares in SSE fell 7% to 1,151.5p, around its lowest level since 2011, also dragging down shares of its sector peers.
Analysts at Jefferies said the £190m negative earnings impact implies a £110m negative impact for the second quarter or 10p on full year consensus EPS of 112p, with the company already citing a £90m negative earnings impact at its first quarter update.
"However, we highlight that these are weather-driven, non-controllable effects that are likely to be specific to FY19; we see potential negative readacross for Centrica."
RBC Capital Markets estimated the impact on the full-year adjusted EBIT, versus current market expectations, will be around £350m, with the an additional £110m shortfall in the first half, plus the continued losses in EPM in the second.
RBC put this at around 30p on current-year EPS, seeing the consensus as 115.6p, before adjusting out the held-for-sale retail operations.
"What is not clear at this stage is whether the EPM losses will continue into future periods. We expect SSE to react very negatively to this unexpected news, with the reiteration of dividend guidance likely to be the only element of support."