Sports Direct shareholders approve Ashley's re-election to the board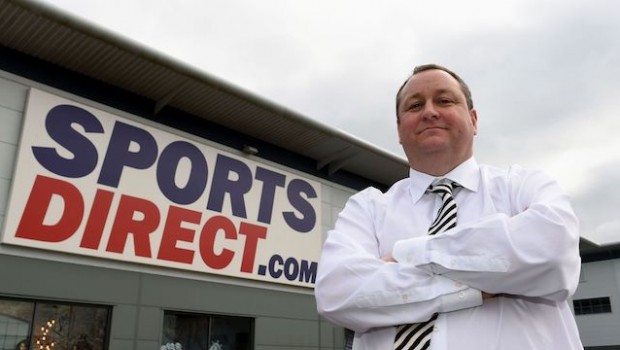 Sports Direct shareholders voted in favour of founder Mike Ashley's re-election to the board at an annual meeting on Wednesday.
The retailer said that 90.99% of its shareholders voted to re-elect Ashley as a director, with 9.01% voting against it.
Discounting Ashley's 61% stake in the company, 30% of shareholders voted against him.
Russ Mould, investment director at AJ Bell, said Ashley's shopping spree in the past year or so had not won many friends among investors, with serious questions raised about the decision to buy House of Fraser and Jack Wills.
"Given an extremely difficult industry backdrop you have to question why the retail entrepreneur is so keen to hoover up UK retail assets," he said. "Though, even his biggest detractors would have to concede that Ashley has something about him, having built Sports Direct from a single store in 1982 to the UK's largest sporting goods retailer.
"When he picks up stores from the administrators, he typically gets plenty of cheap inventories that he can sell through his raft of retail chains and websites. He also acquires store chains out of administration free of debt and with no pension liabilities.
"However, the nagging concerns over corporate governance are not going away and it is not a good look that since Grant Thornton quit as the company's auditor in August the company has been forced to plead for a big accountancy firm to take on the task."
The meeting came a day after Sky News reported that Sports Direct had asked the big four accountants - Deloitte, EY, KPMG and PriceWaterhouseCoopers - to pitch for its audit contract.
The company is currently without an auditor after Grant Thornton quit last month after more than a decade in the job, following repeated delays to the company's results in July.