Spirent sees 'steady profitable growth' as 5G rolls out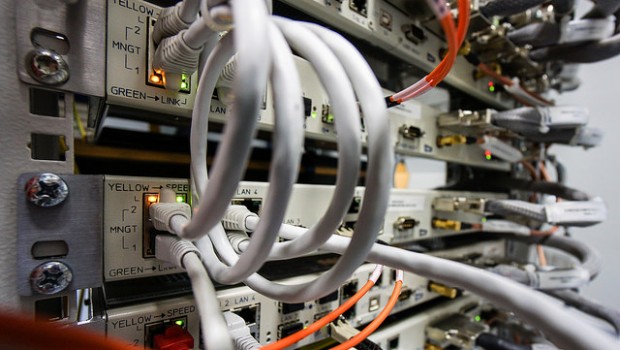 Telecommunications outfit Spirent grew revenues and profits last year as it capitalised on the demand for high-speed broadband and the roll-out of 5G mobile networks.
Adjusted operating profits shot up 34% to $77.1m, in line with the upward-revised guidance given in January, with pre-tax profits up 31% to $61.2m.
Order intake and revenue from Spirent's ongoing businesses both improved 6% year-on-year to $470m and $476.9m, respectively, as detailed in the recent trading update.
The Networks & Security arm grew 9% to $285m with a 19.8% adjusted operating margin as demand for 400G high-speed Ethernet was strong in the second half of the year. Lifecycle Service Assurance grew sales 3% as it expanded deployment with our key tier 1 mobile operator customers in North Americ. At Connected Devices, revenue from ongoing businesses stabilised and there was strong profit growth as previous cost management actions underpinning improved operating margins.
Group adjusted basic earnings per share were up 44% to 10.86 US cents.
Spirent said cost initiatives had offset inflation, resulting in a broadly flat cost base and an adjusted operating margin of 16.2% - up from the 13% turned in a year earlier.
The FTSE 250-listed firm also got a boost after its effective tax rate was reduced to 15.4% as a result of US tax reforms and management initiatives.
With healthy cash generation, there was net cash of $121.6m as of 31 December, down 5.3% year-on-year.
Chief executive Eric Hutchinson said: "We are delighted to see our previously communicated strategy in action, delivering on Spirent's potential as we continue to maintain market leadership in our major revenue streams and continue to develop solutions to match new growth drivers such as 5G."
He said 5G was an "important driver bringing the next technology upcycle" and that Spirent was "well placed" to support customers' 5G needs across its whole portfolio as they begin to rollout their next phase of infrastructure investments.
The board is confident of seeing "steady profitable growth in 2019", leveraging the technology platform to meet demand while adopting a "balanced approach to driving efficiency and investment to support growth agendas", keeping the cost base broadly constant as a proportion of revenue.
Spirent announced a final dividend of 2.73p per share, resulting in a 10% increase to its full-year of 4.49p.
As of 0840 GMT, Spirent shares had picked up 2.87% to 155.54p.