Spire Healthcare reports loss but demand picks up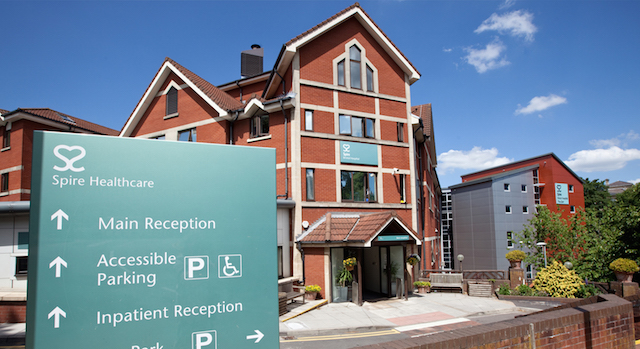 Spire Healthcare swung to a first-half loss as the company wrote down £200m of goodwill and reported a pickup in demand for operations.
The private hospital operator reported a pretax loss of £231.3m for the six months to the end of June compared with a £9.6m profit a year earlier as revenue fell 18% to £401.9m. Adjusted operating profit, excluding the writedown, fell to £14.9m from £51.4m.
Spire said if current trends continue it expects second-half operating profit to at least match the first half. It said private health activity had revived since lockdown with unmet demand for private and NHS procedures.
"Subject to any significant change in the Covid environment, the board anticipates trading returning to 2019 levels in 2021," Spire said.
After a solid start to the first half, admissions and revenue dropped from mid-March as consultants were diverted to the NHS during the Covid-19 crisis and almost all private elective surgery was suspended from 1 April. Payment for its services combined with cost controls and a suspended dividend left net debt unchanged at £330m at the end of June from the end of December.
Spire said the £200m writedown was based on the cost of capital used to discount future cash flows to their current value. The goodwill is mainly related to hospitals bought to create Spire in 2007 and 2008, it said.
Chief Executive Justin Ash said: "Challenges remain but I am optimistic about our future prospects with our admissions now close to the levels of last year. On the back of rising private demand and increased efficiency in our patient pathways, I firmly believe Spire Healthcare can look forward to the future with confidence."
Spire also said it was looking for a new chairman after Garry Watts decided to retire after almost 10 years leading the board. He will leave at the next annual general meeting, due in May, or earlier if a replacement is found before.
The company's shares fell 0.8% to 94.20p at 09:09 BST.