Speedy Hire FY operating profits surge amid strong revenue growth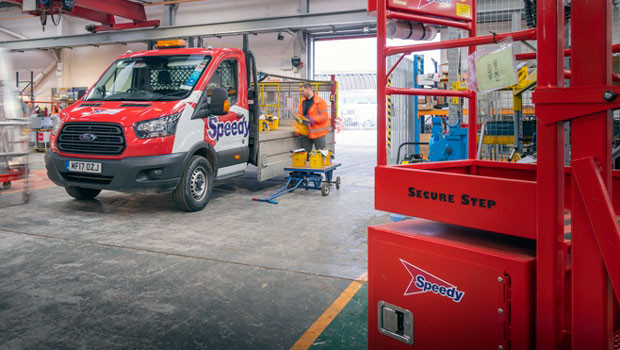 Tools and equipment hire services company Speedy Hire said on Monday that it had turned in another "strong performance" in the year ended 31 March, with the group delivering both revenue and profit growth.
Speedy Hire stated underlying revenues grew 16.3% to £381.7m, pushing adjusted operating profits up 50.2% to £32.6m and adjusted pre-tax profits growing 72% to £30.1m. Adjusted earnings per share rose 58.2% to 4.24p.
On a statutory basis, Speedy delivered 16.4% revenue growth to £386.8m, while operating profits surged 152.8% to £31.6m, pre-tax profits shot up 250.6% to £29.1m, and basic earnings per share increased 126.9% to 4.13p.
Speedy Hire, which hiked its full-year dividend from 1.40p to 2.20p, also highlighted that net debt had risen by 103.3% to £67.5m as it made "significant" investments in its hire fleet to satisfy customer demand, while return on capital employed increased 4.7 percentage points to 13.1%.
The London-listed group added that it had made an "encouraging start" to the 2023 trading year, with underlying revenues up roughly 8% year-to-date and volume growth and pricing initiatives more than offsetting inflationary cost pressures.
Chief executive Russell Down said: "I am pleased to report results that reflect the strong performance we have achieved this year. We have continued to progress our strategic goals by taking market share, developing a first-class digital customer experience, prioritising our people, and leading on ESG. This performance is testament to the hard work and dedication of all my colleagues.
"Against a backdrop of positive end-markets and our unique leading service and ESG customer propositions, the board remains confident that we will meet its FY2023 expectations."
As of 0935 BST, Speedy Hire shares were up 3.28% at 47.30p.
Reporting by Iain Gilbert at Sharecast.com