Sopheon set for strong full-year revenue growth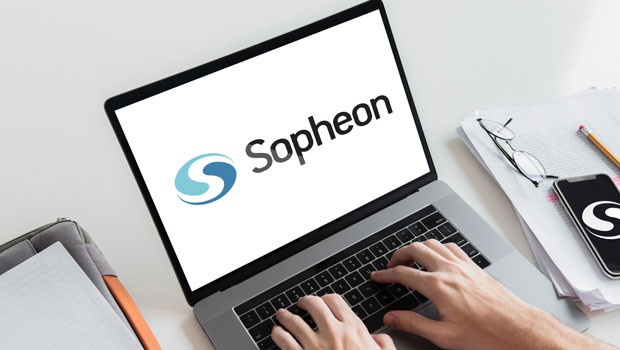 Enterprise management software and service provider Sopheon said in a trading update on Tuesday that revenue for 2021 would exceed $34m, up from $30m in 2020.
The AIM-traded firm said annual recurring revenue (ARR) at year-end on 31 December was set to exceed $20.5m, compared to $18m in 2020 which, coupled with contracted consulting services, meant its revenue visibility for 2022 had grown to $23.4m from $22m year-on-year.
Adjusted EBITDA was expected to exceed $6m, compared to 2020's $5.9m, while net cash on 31 December was $24.1m, up from $21.6m a year prior, after funding the initial payment on its acquisition of ROI Blueprints.
In addition to the revenue outperformance, the profit result was assisted by the deferral of some of the company's anticipated investment plans, in particular in the staffing of product development.
Sopheon said that like other software businesses, it was facing ongoing challenges in recruiting technical staff.
However, as it had said in previous announcements, along with the appointment of Greg Coticchia as chief executive officer in April, it had added new leadership in sales, marketing and product areas and expanded resources in 2021.
It said it had increased the pace of Accolade product releases, and also expanded a number of marketing initiatives to build the Sopheon profile, and grow its pipeline.
That included programmes to introduce the ROIB solution to its customer base later in
January, while several cross-sell opportunities had been identified, and the ROIB team already fully integrated at Sopheon.
The board said the company's growth initiatives would "continue and accelerate" in 2022.
Sopheon said the improvement in ARR underlined continued traction in its migration to a software-as-a-service (SaaS) recurring revenue model, giving both enhanced revenue visibility to future periods and improved quality of earnings.
Approximately 50% of more than 70 licence transactions signed during 2021 were for SaaS contracts.
Additionally, the value of SaaS bookings was more than double that of perpetual contracts, which included another six existing customers converting from the perpetual model to SaaS agreements.
Gross retention of ARR returned to normal, "strong" levels, the board said, at 95% compared to 91.5% during the "challenging conditions" of 2020.
"As I noted in our December announcement, it was great to end the year with our first acquisition for some time, coupled with strong execution in the core business," said chairman Andy Michuda.
"We continue to explore and evaluate further merger and acquisition opportunities."
Michuda said that at the same time, the company was advancing on its stated transition towards a SaaS business, both operationally as well as financially, intended to enhance predictability, quality of earnings and overall shareholder return.
"I am encouraged with the foundational progress Greg and the team have made in 2021 and look forward to further positive developments as the new year progresses."
At 1444 GMT, shares in Sopheon were down 0.11% at 884p.