Some UK Deliveroo riders earn just £2 an hour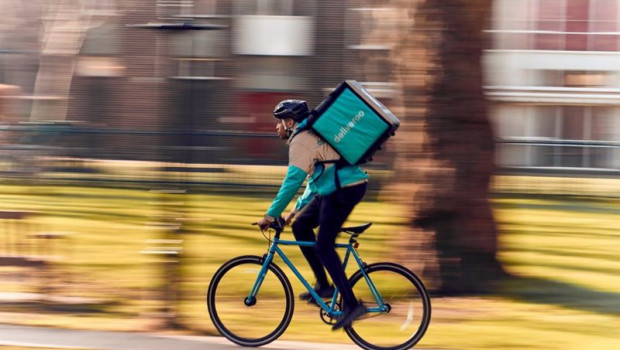 A new survey of over 300 Deliveroo riders found that some are earning as little as £2 an hour, findings revealed on Thursday.
In an analysis by the Bureau of Investigative Journalism and the Independent Workers' Union of Great Britain, it was found that as many as a third of the riders receive less than the legal minimum hourly wage for over-25s of £8.72.
"Some earned even less: a cyclist in Yorkshire was logged in for 180 hours and was paid the equivalent of £2 per hour. This is perfectly legal because riders are treated by Deliveroo as being self-employed," said the report.
Deliveroo claims that riders are paid over £10 an hour on average, but the survey argues that more than half the couriers are paid less than that.
Riders are getting these rates even as the company likens them to pandemic key workers.
The Bureau calculated pay rates based on Deliveroo's own generated "invoices", which document "sessions" where riders logged in, logged out and all the deliveries completed in that time.
It is unclear how fees are determined and the company said it is only "meaningful" to calculate rates of pay for deliveries, not the time between orders, and on this basis the company said its rate was above the minimum wage.
Deliveroo told the Bureau: "Deliveroo riders have the complete freedom to choose when and where to work and can choose which deliveries to accept and which to reject. 50,000 riders choose to work with Deliveroo, and thousands more people apply to work with us every week.
"Our way of working is designed around what riders tell us matters to them most - flexibility ... Riders in the UK are paid for each delivery they choose to complete and earn £13 per hour on average at our busiest times. We communicate with thousands of riders every week and satisfaction is currently at an all time high."
Deliveroo is currently planning an £8.8bn stock market flotation next month.
The global lockdowns have seen Deliveroo rise to new heights and it announced it had become profitable in almost all its markets last year.
The chief executive Will Shu hailed riders as "heroes" for delivering food to millions across the UK during the crisis.