Smurfit Kappa takes €1.3bn charge from exiting Venezuela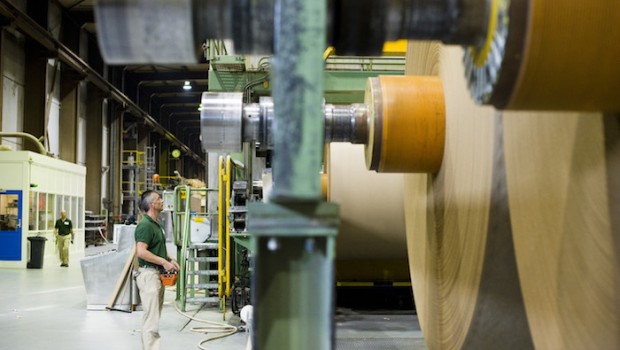 Smurfit Kappa fell to a paper loss last year due to charges from its unwanted exit from Venezuela, but the Irish packaging group's core businesses still delivered a strong improvement in profits and cash flow.
The FTSE 100 group also rewarded investors with a double-digit dividend increase and revealed that 2019 has "started positively".
For calendar 2018, the paper-based packaging specialist generated revenue of €8.95bn, thanks to underlying revenue growth of 7% in Europe and 8% in the Americas, also boosted by acquisitions in France, the Netherlands and Serbia. Revenue was up 4% on the previous year but growth slowed from the 7% seen in the first nine months of the year and coming in shy of the 6.5% expected by City analysts.
European box volumes grew 2%, with good performances in France, Portugal, Russia, Scandinavia, Spain and Eastern Europe, while progress was made with input cost recovery in corrugated pricing to reach the upper end of management expectations as the year ended.
Earnings before interest, tax, depreciation and amortisation of €1.5bn was up 25% year on year, a small deceleration from the 27% seen after nine months due to the slower revenue growth in the fourth quarter but with the EBITDA margin improving as the year went on to 17.3%.
Profit before tax and exceptional items surged 56% for the year to €938m and with underlying earnings per share up 58% to 292.2 cents and free cash flow swelling 61% to €494m, the total dividend was lifted 12% to 72.2 cents a share.
On a statutory basis there was a €639m pre-tax loss, due to a €1.3bn non-cash charge from the deconsolidation of Venezuelan operations in August "due to the continuing actions and interference of the government of Venezuela". International arbitration proceedings have been launched to seek compensation.
Focusing on the core European business, with the price of recovered fibre down 27% year-on-year, broadly returning to long term average price levels, management expect recovered fibre prices in the region to remain stable in the short term and to trend upwards in the longer term.
Chief executive Tony Smurfit said the 2018 performance "demonstrates the group's transformation of recent years, which is delivering progressively superior returns. This creates the platform for success in 2019 and beyond."
Looking forward, he added: "While we are always conscious of macro-economic risk, SKG is very well positioned to capitalise on industry opportunities and to deliver consistently excellent performance for all stakeholders.
"The current year has started positively, and together with the continued development of sustainable packaging, e-commerce and other demand drivers, SKG has an exciting future."