Smith & Nephew drops on NuVasive deal report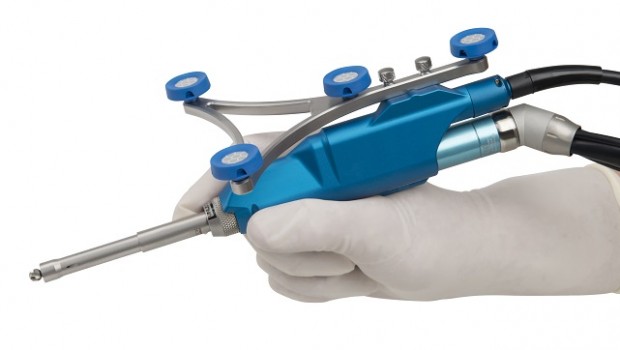 Shares in Smith & Nephew fell on Monday following a report that the maker of hip and knee replacement products is in discussions to buy US medical equipment company NuVasive for more than $3bn.
Late on Friday, the Financial Times said the exact terms of any discussions had not been learned and talks between the two parties may fall apart.
Goldman Sachs pointed out that the FT article came just a day after S&N said in its full-year results that it plans to more actively pursue M&A and to increase average leverage to 2.0x-2.5x net debt/EBITDA.
"Notably, Smith & Nephew stated it was looking at potential targets across the entire global Medtech universe, as opposed to solely looking within the company's existing end-markets (hips, knees, trauma, sports medicine, and wound care), with management stressing that strategic fit was the key consideration," GS said.
Goldman took no view on the likelihood of a deal being announced but said an acquisition of NuVasive would expand the scope of S&N's business into the spine market, similar to major orthopaedic peers JNJ, Stryker, and Zimmer Biomet.
"As such, we think any acquisition would be strategically aligned with peers' product strategy," it said.
"That said, an acquisition of NuVasive would likely have only a modest impact on Smith & Nephew's organic revenue growth outlook: we calculate average organic revenue growth of 3.4% per annum (2020-22E) for Smith & Nephew including NuVasive, up from 3.0% for Smith & Nephew on a stand-alone basis.
"More importantly, in our scenario analysis, an acquisition could be 40-230 basis points dilutive to Smith & Nephew's stand-alone CROCI of 11.7% in 2022E, with value creation - i.e., achieving a cash return on capital invested (CROCI) in excess of Smith & Nephew's cost of capital - depending solely on the company realizing cost synergies, which would be subject to execution risks."
The bank also highlighted the potential for integration risks given S&N's lack of exposure to the spine end-market, but acknowledged that the CEO previously headed up the Depuy Synthes spine business at JNJ between 2011 and 2012.
NuVasive makes devices designed to be used in minimally invasive spinal procedures.
Cantor Fitzgerald said it's unlikely that S&N will be NuVasive as there are more attractive acquisition targets that would better align with the goals of the company's renewed M&A focus.
"Specifically, we think there are better potential acquisition targets in end markets adjacent to SNN with faster growth that would better leverage SNN's existing businesses," it said.
It noted that while NuVasive's revenue growth of around 5% in 2018 was slightly faster than S&N's 3% growth, the overall spine market is growing by only 0-2%, below the market growth of S&N's current end markets.
Additionally, NuVasive's gross and operating margins would be dilutive to SNN," it said.
"It is possible that SNN might be compelled to add a spine business because it is the only large orthopedic company - others being Zimmer Biomet, Johnson & Johnson and Stryker - that does not have a spine business. That said, we don't think that would be reason for SNN to make the acquisition."
At 1235 GMT, S&N shares were down 4% to 1,454p.