SmartSpace reports solid first-half performance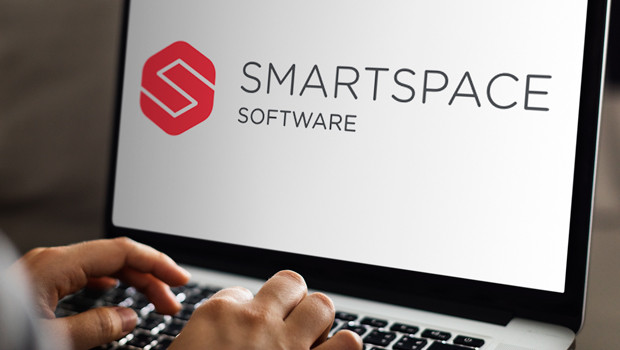 Workspace management software company SmartSpace said its half-year revenues were expected to be 46% higher year-on-year in a trading update on Tuesday, at £3.6m.
The AIM-traded firm said group recurring revenue was expected to be £2.4m, up 49%, while it had gross cash of £2.3m at period end on 31 July, and a net cash position of £2m.
It reported "strong" organic growth in group annual recurring revenue to £5.2m as at 31 July, up 32% year-on-year on a constant currency basis.
The board said the company finished the first half with strong revenue growth and the same cash level it disclosed at the end of April.
It said that was helped by the increase in cash inflows from Naso, as sales grew and continued cash generation within SwipedOn.
SmartSpace said it remained focussed on continuing that momentum over the next period, both in terms of sales growth and cost control, as it implements its plans to transition to a "profitable and cash-generative" business.
The board said it was expecting to deliver revenue and profitability in line with current market expectations for the full year, while annual recurring revenue was expected to be lower than market expectations reflecting the updated calculation methodology and performance to date.
"It is great to see the continuing momentum in SwipedOn - after our launch in Korea it became apparent that having the Android version of SwipedOn was critical to succeed in that market and it is good news that this is now available, with a worldwide release in the coming month," said chief executive officer Frank Beechinor.
"Following the reopening of the New Zealand border in May, I made my first trip to see its founder and managing director Hadleigh Ford and his team since before the outbreak of Covid-19 in early 2020.
"It was great to see everyone so energised and focused and to see first-hand the exciting initiatives we have underway."
Beechinor said the firm had some challenges around recruitment during lockdowns, but that had now eased.
He added that the trip also confirmed that the company "made the right decision" in centralising its product development in the country.
"I am particularly delighted at the distinct uptick in revenues from Evoko Naso since May - we remain cautious, but initial indications are positive.
"We expressed our frustration about the slow first three months of this half-year for Space Connect, but that seems to have turned a corner and we have seen new customer acquisition grow month-on-month since May."
Importantly, Frank Beechinor said becoming the only workplace software with 'Elite' status at Softcat ensured its offering was "the only option available" to the Softcat sales team when proposing workplace optimisation solutions to clients.
"The return to pre-Covid levels of revenue at A&K is encouraging and a number of projects have been unlocked during the first half of this year.
"We look forward to providing further details on all aspects of trading when we announce our Interim results in October."
At 1411 BST, shares in SmartSpace Software were down 11.4% at 41.2p.
Reporting by Josh White at Sharecast.com.