SkinBioTherapeutics strikes deal with chemicals giant Croda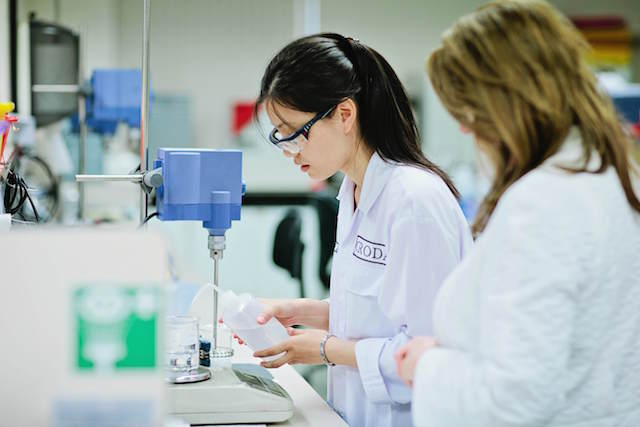 Skin health-focussed life sciences company SkinBioTherapeutics has signed a commercial agreement with speciality chemicals giant Croda International, it announced on Wednesday.
The AIM-traded firm said that under the terms of the agreement, its proprietary 'SkinBiotix' platform would be paired with Croda's expertise in the development and commercialisation of "unique, sustainable" cosmetic ingredients, focusing specifically on the growing skincare actives market.
Sederma, part of Croda, is a specialist in bioactive ingredients for the cosmetic industry, and would be responsible for the development, manufacture and commercialisation of the SkinBiotix technology.
As design-and-build of the active ingredient is carried out, there would be concurrent testing in focussed application areas which would be detailed in further, additional agreements, the company explained.
Any licensed products resulting from the agreement would be sold to Croda's global portfolio of personal care customers.
SkinBioTherapeutics said it would be paid tiered royalties based on global sales revenues on any licensed products derived from the partnership, which would subsequently be agreed on successful development of the technology.
Sales and distribution rights were for the cosmetic sector alone, leaving SkinBioTherapeutics to focus on further applications of its technology in other sectors, the board added.
"The focus of this year has been on commercialisation, therefore, we are delighted that the first announcement has been a significant deal with a world-leading company such as Croda and being able to utilise the expertise within Sederma," said SkinBioTherapeutics chief executive officer Stuart Ashman.
"This partnership brings together our innovation in the microbiome space and Sederma's track record of developing world-class cosmetic ingredients.
"As we have stated before, we intend to build a significant portfolio around our core technology across multiple sectors to create further value for our shareholders - this deal with Croda is just the beginning."
At 1554 GMT, shares in SkinBioTherapeutics were up 0.6% at 16.85p.