Sirius Real Estate trading in line as rent roll improves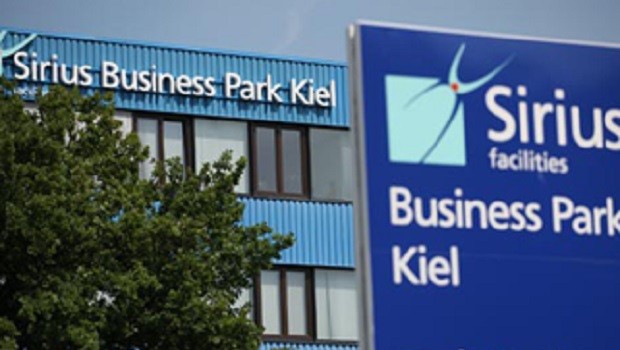 Germany-focussed business and industrial park operator Sirius Real Estate reported a 2.5% improvement in its like-for-like annualised rent roll on Wednesday, to €98.9m (£84.27m) for the six months ended 30 September.
The FTSE 250 company said that was driven by a 2.6% increase in its like-for-like rate per square metre to €6.33.
Its total annualised rent roll improved to €99.7m, from €89.2m a year earlier.
Sirius noted that it had recently completed a €400m oversubscribed corporate bond issue in June, attracting a coupon of 1.125% until maturity in June 2026.
It also repaid €170.7m of secured debt, leading to an increase in the number of unencumbered properties with a book value of about €1bn.
The company's weighted average cost of debt reduced to 1.2%, from 1.5% at the end of March, and its weighted average term of debt was extended to 3.7 years from 2.7 years over the same time frame.
Sirius said its acquisitive growth continued, with eight on-balance sheet business park assets and one land parcel completed or notarised in the period, amounting to €153.9m in total.
The firm's total cash balance was €187.5m, of which €174.5m was unrestricted, providing capacity for further acquisitions and investment.
Its net loan-to-value ratio stood at about 38.3% before the impact of its first half valuation, with the board reporting that trading was in line with consensus and management expectations for the full year.
"As the vaccination programme continues to be successfully rolled out across Germany, trading conditions have begun to normalise and confidence is returning," said chief executive officer Andrew Coombs.
"As with many countries, corporates in Germany are now focused primarily on the re-organisation of their supply chains to within European borders and adapting to more flexible ways of working.
"Both of these challenges play to the strengths of Sirius' portfolio and will help drive demand to our out of town business parks which offer a range of storage, warehouse, manufacturing spaces and out of town offices."
Coombs said the company remained "confident" that the experience and service levels of its operating platform, the quality and affordability of its assets, as well as the diversity and resilience of its tenant base would continue to underpin its growth.
"While the attractive yields available from our asset class have continued to drive competition in the investment markets, we are also pleased with the strong progress we have made in deploying capital into new opportunities throughout the first half.
"However, we have kept our focus fixed firmly on acquiring assets which are either under-managed or underutilised where we are confident our specialist asset management teams can extract value and drive net operating income.
"The success of our inaugural bond issuance underlines the belief capital markets investors have in our strategy and puts us in a good position to fund further acquisitive growth."
At 1002 BST, shares in Sirius Real Estate were down 1.86% at 126.8p.