Sirius Real Estate confident it can weather Covid storm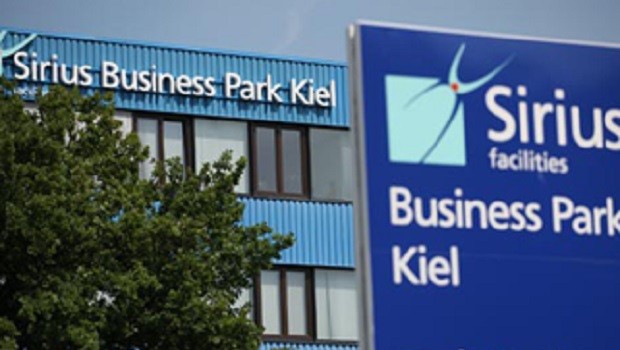 Germany-focussed business park operator Sirius Real Estate updated the market on the impact of the Covid-19 coronavirus pandemic on its business on Wednesday, reporting that it did not expect any material impact to its trading profit for the year ending 31 March as a result.
The FTSE 250 company said that in response to the pandemic, all meeting room and conference facility hire had been put on hold until the end of April, which would have a "marginal" impact on revenues and cash flow.
It said the other noticeable effect on the business to date had been a 50% reduction in the run rate of core enquiries for new tenants, which it expected would translate into a 10% reduction in new lettings in March and a fall of between 35% and 40% in monthly new lettings throughout April and into May.
That could lead to a reduction of around 1% in underlying occupancy.
Sirius noted that on the positive side, it was seeing an increase in demand for storage space from both new and existing commercial tenants, as well as new self-storage customers, adding storage made up 35% of space in its portfolio.
The board said that, although it was still early on in the spread of Covid-19 in Germany, to date there had been no increase in the level of contract terminations or failure to meet rental payments above normal levels.
Sirius said it had a "strong" balance sheet, with total cash balances currently in excess of €110m, of which €90m was unrestricted.
In addition, the group said it had €39.3m of undrawn facilities and a further €10.1m to be received on 1 April, on the completion of the disposal of the Weilimdorf asset, announced as part of its interim review in November.
Sirius's top 50 tenants made up 44% of the rent roll, and comprised "some of the world's best known" multinational companies, the board said.
It added that its weighted average lease expiry was 2.8 years, with 6% of the rent roll coming from its flexible 'SmartSpace' products.
The firm also noted that 7% of its total rent roll was derived from government tenants, ranging from the Ministry of Finance to local regional police forces.
Sirius said it had "significant" covenant headroom and a capital structure that was "well placed" to absorb a prolonged period of uncertainty.
The company said it expected to report a net loan-to-value ratio of around 35%, and approximately 10.5x interest cover on its debt.
It said its immediate priority was the health and safety of its employees, tenants and contractors, along with the need to comply with the instructions from German central and local government.
The firm said it had activated its business continuity plan "some weeks ago", having recognised at an early stage the potential for the Covid-19 situation to escalate and the ramifications that government-enforced restrictions could have on its ability to operate.
That meant it was now better able to continue its operations, as the German government managed the country's response to the pandemic.
It said that in Germany, there were a number of financial protections in place to help support businesses including 'Kurzarbeit', which is a short-working compensation scheme covering a portion of workers' salaries.
In addition, the German government had promised €550bn of state-backed loans to support business continuity through the crisis, as well as the opportunity for businesses to defer "billions of euros" in taxes.
The German finance minister had said the government would provide "unlimited liquidity assistance" to companies hit by Covid-19.
Sirius said it would be issuing a trading update for the 12 months ending 31 March in the second week of April.
"We are maintaining a very close eye on the situation as it develops with the interests of our staff and tenants very much at the forefront of deliberations," said chief executive officer Andrew Coombs.
"Our platform across Germany is well placed to maintain the operation of the company throughout this difficult time and we will continue to adapt and meet the evolving needs of our tenants throughout the crisis period."
At 0934 GMT, shares in Sirius Real Estate were down 1.74% at 58.95p.