Sirius Real Estate collection rate slips in June quarter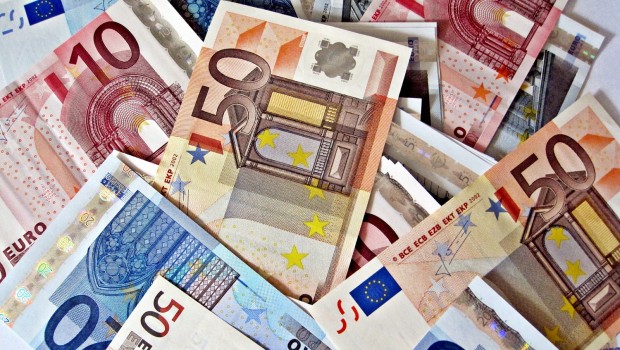 Germany-focussed business parks operator Sirius Real Estate said on Thursday that as at 31 July, it had collected €39.9m (£36.09m) in rent and service charges relating for the April-to-June quarter, in line with the €39.9m it had collected at the same time last year.
The FTSE 250 company said the cash collection rate for rent and service charges was 95.9%, compared to 98.2% a year earlier, resulting in uncollected rent and service charges of €1.4m, of which €0.21m related to insolvency cases.
It said the majority of the uncollected debt related to 41 tenants with outstanding rent and service charges totalling €0.9m, out of a total tenant base of approximately 5,000.
The company said it was expecting to collect about €0.8m of those uncollected funds over the next year, through a combination of regular cash collection activities and the use of deferred payment plans.
To date, a total of seven deferred payment plans had been granted to tenants facing Covid-19 related difficulties, amounting to just under €0.1m.
The company also reported an increase in enquiry levels of 6.7% for the period between 1 April and 31 July, compared to the same time last year.
Analysis of enquiry data confirmed a particular increase in the number of enquiries for storage, which makes up 35% of Sirius' total lettable space, from new commercial tenants as well as from new self-storage customers.
In lettings, the April-to-June period saw a decrease of 11% in the number of new lettings and reduction in square metres let year-on-year.
The number of new lettings in the month of July recovered to within 4% of the same month last year, although in terms of square metre volume represented a 16% increase.
Similarly, Sirius said that following the immediate impact of the Covid-19 outbreak, its enquiry-to-sales conversion ratio fell to just under 10% in April, however since May there had been progressive development in the enquiry-to-sales conversion ratio which, by the month of July, had been restored to meet the internal target of 15%.
In July, a total of 215 new lettings were secured across 13,170 square metres, generating €1m of annualised rent roll.
Sirius said it experienced a reduction in underlying occupancy of about 1% between 31 March and 30 June, primarily reflecting the impact of known move-outs, but it had been partially offset by an increase of 0.7% in average rate per square metre in the same period.
Looking at the balance sheet, Sirius drew down the final tranche of its Schuldschein facility in July, amounting to €20m.
The facility is unsecured, with the final tranche charged with a fixed interest rate of 1.6% and maturing in July 2023.
As at 31 July, the company held total cash balances of €137m, of which €112.5m was unrestricted.
It also has fully guaranteed undrawn facilities of €13.1m, and holds 12 of its business park assets on an unencumbered basis, with net loan-to-value of about 33%, a weighted average cost of debt of 1.49%, and interest cover in excess of 10x at net operating income level.
"Sirius entered this crisis with a strong balance sheet, and we have navigated the first two phases of our Covid-19 response with relative success," said chief executive officer Andrew Coombs.
"We are now entering the third phase and focussing on managing our client base carefully as the longer-term impacts of Covid-19 are absorbed."
Coombs said the company was focussed on delivering attractive risk-adjusted returns through active asset management.
"With its significant cash resources, Sirius is actively seeking new acquisitions to grow the portfolio, as well as to invest in it in order to attract new tenants and to capture reversionary potential from vacated space."
At 0939 BST, shares in Sirius Real Estate were down 0.78% at 73.22p.