Signature Aviation pulls full-year dividend because of outbreak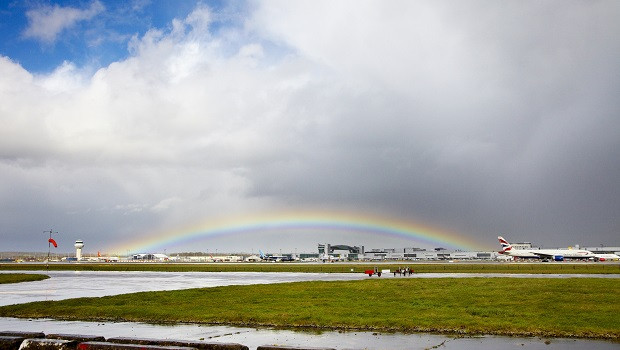 Signature Aviation has pulled financial guidance and suspended its dividend in the wake of the coronavirus outbreak.
Joining an ever-growing list of companies to do so, Signature - which provides aviation support services for airports and airlines around the world - said it was a critical infrastructure provider, meaning its businesses were open and continuing to trade.
It added: "Flying activity across our US network through to the third week of March was in line with expectations and we saw limited impact on our fuel volumes from Covid-19.
"In recent days, however, we have seen a material decline in flight activity across our network of on average 65% per day, as customers observe temporary stay-at-home orders and enforce social distancing."
However, the company said its non-fuel revenues, which represent about a third of revenues, are predominately related to real estate and are largely unaffected by Covid-19.
Signature said the industry traditionally had "very limited forward visibility in terms of flying movements", and that its current guidance for a flat market in 2020 for the US business and general and aviation market was now "unlikely to materialise".
All financial guidance the year to 31 December has been suspended, while cost-saving measures introduced include halting bonus payouts, "materially curtailing" capital expenditure plans and suspending the full-year 2019 dividend. The company added that it had "well-established practices" already in place to manage labour costs, its largest expense after fuel.
Mark Johnstone, chief executive, said: "We are taking the necessary and appropriate action to manage our costs to a level consistent with flying activity. The business continue to have attractive fundamentals and robust medium-term prospects, underpinned by our market leading fixed-base operator network and strong cash generative characteristics."
Signature's $400m unsecured revolving credit facility matures in March 2025 and was undrawn as at 31 December.
As at 1130 BST, shares in Signature were off 10% at 167.14p.
Earlier this month, the FTSE 250 firm posted a surge in full-year profits after selling off aircraft support business Ontic.