Shell warns weaker gas trading will hit Q3 profits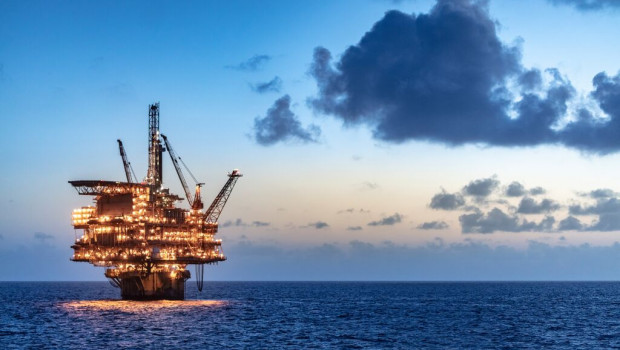 Shell on Thursday warned third-quarter profits would be hit by a sharp decline in oil refining margins and weaker natural gas trading.
The energy giant has been making massive profits as oil and gas prices surge but said indicative refining margins had slumped to $15 a barrel compared with $28 a barrel in the previous quarter.
This would have a negative impact of between $1 and $1.4 billion on the segment's adjusted core earnings.
Indicative margins for chemicals dropped to negative $27 per tonne versus a positive $86 in the second quarter after global demand for plastics slumped.
Shell said its liquefied natural gas and gas trading results were expected to be "significantly lower" due to lower seasonal demand as well as "substantial differences between paper and physical realisation in a volatile and dislocated market".
Oil trading was expected to be in line with the previous quarter.
"Trading and optimisation results for Integrated Gas are expected to be significantly lower compared to the second quarter 2022 as a result of seasonality and substantial differences between paper and physical realisation in a volatile and dislocated market," the firm said.
Shell faced criticism as it made massive profits amid soaring inflation and a cost-of-living crisis as Russia's invasion of Ukraine pushed up prices of oil and gas.
Oil prices have fallen back from about $120 a barrel in June to about $90 as concerns of a recession in Europe and rampant global inflation weighed on commodity prices. The OPEC+ cartel of oil-producing nations and its allies on Wednesday agreed to cut oil production by 2m barrels a day to increase prices.
"Yesterday's announcement of big production cuts from OPEC and a resulting boost for commodity prices should in theory be good news for Shell, which produced its usual teaser ahead of third quarter results," said AJ Bell investment director Russ Mould.
"However, fans of the business might have been metaphorically throwing popcorn at the screen as disappointing production levels, weaker refining and gas trading are expected to have a negative impact on performance.
"For all that Shell has benefited from the surge in energy markets in 2022, it is not immune from a slowdown which will impact demand for refined products.
"Shell CEO Ben van Beurden's recent comments that governments should tax oil and gas businesses to help the poorest in society may have come from a genuine place, but also show an awareness that the industry needs to be prepared for a regulatory and political backlash given the excess profit it has generated this year."
Van Beurden said this week that governments may need to tax energy companies to shield those on lower incomes from soaring bills. The UK government placed a windfall tax on oil and gas firms operating in the North Sea earlier this year but has refused to implement one on electricity generators.
Reporting by Frank Prenesti at Sharecast.com