Shell to move head office to the UK, drop dual share structure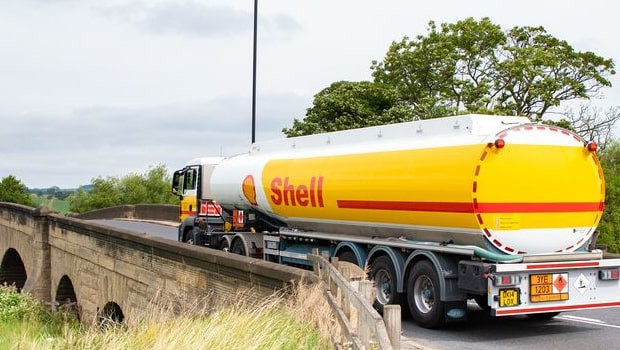 Royal Dutch Shell is to overhaul its complex corporate structure, including shifting its headquarters to the UK and changing its name.
Since 2005, the energy giant has been incorporated in the UK while its tax residence is the Netherlands. It also has a complex dual share structure of A and B shares.
But on Monday it confirmed it planned to eliminate the structure in favour of a single class of shares, and for the tax residence to be aligned with the UK.
All board and executive committee meetings will be held in the UK and chief executive Ben van Beurden and chief financial officer Jessica Uhl will relocate to London.
Shell will also drop Royal Dutch from its name after 114 years, as it is unlikely to meet conditions for using the designation following the change.
The company said simplifying the corporate structure would make it easier for investors to understand and value the business, and accelerate both shareholder distributions and long-term plans to become a net-zero emissions business.
However, Stef Blok, Holland's economic affairs and climate minister, said the government was "unpleasantly surprised" by the plans, adding: "The cabinet regrets to the utmost that Shell wants to move its head office to the UK.
"We are in a dialogue with the management of Shell over the consequences of this plan for jobs, crucial investment decisions and sustainability."
In contrast, UK business and energy secretary Kwasi Kwarteng tweeted that the proposal was a "clear vote of confidence" in the British economy.
Andrew Mackenzie, Shell chairman, said: "A simpler structure will enable Shell to speed up the delivery of its Powering Progress strategy while creating value for our shareholders, customers and wider society.
"The simplification will normalise our share structure under the tax and legal jurisdictions of a single country, and make us more competitive. As a result Shell will be better positioned to seize opportunities and plan a leading role in the energy transition."
Shell added that it remained committed to the Dutch market, noting it would continue as a "significant employer with a major presence" in the country. "Shell is proud of its Anglo-Dutch heritage," it said.
The complex structure is a legacy of the 2005 merger of Koninklijke Nederlandsche Petroleum Maatschappij and The Shell Transports and Trading Company under a single parent company, and was never intended to be permanent.
Shareholders will be asked to vote on changing the company's articles of association at the annual general meeting on 10 December. The proposal requires the approval of at least 75% of the votes cast to be past.
As at noon GMT, Shell's London-listed shares were nearly 2% higher at 1,666.8p.
In May, a court in The Hague ruled that Shell needed to reduce its carbon footprint faster. Shell said it would meet most of the court's targets but is appealing the ruling.