Shell lifts dividend 4% as Q1 profits soar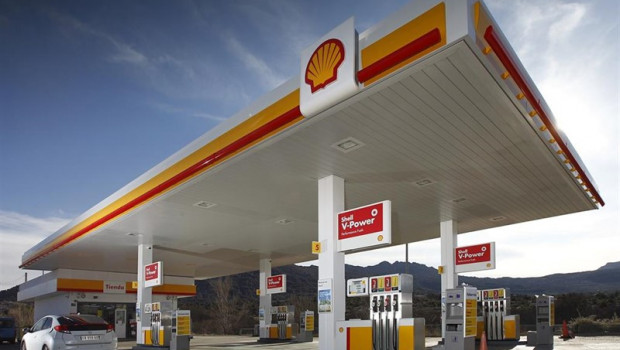 Oil and gas giant Shell reported higher first quarter earnings and lifted its dividend on the back of higher oil and liquefied natural gas prices.
The company on Thursday said adjusted earnings rose to $3.2bn from $393m in the fourth quarter of 2020 and $2.8bn a year earlier. Profits were also boosted by $1.4bn in sales of oil and gas assets in countries including Nigeria, Canada and Egypt.
On a current cost of supply basis, used as gauge of net earnings, Shell swung to a profit of $4.3bn from a $4.4bn loss compared with the fourth quarter.
The dividend was lifted 4% to 0.1735 cents a share.
Net debt was cut by more than $4bn to $71.3bn. Shell is targeting a figure of $65bn at which point it plans to increase shareholder distributions to 20% - 30% of cash flow from operations.
Cash flow from operating activities was $8.3bn, which included negative working capital movements of $4.4bn. There was an outflow of $600m, driven mainly by capital expenditure and partly offset by proceeds from sale of property, plant and equipment and businesses, Shell said.
Upstream production was expected to be approximately 2,150 - 2,350 thousand barrels of oil a day, reflecting lower seasonal gas demand and divestment impacts.
LNG trading was significantly below average due to credit provisions following the winter storm in Texas, which collapsed the state's power grid and left millions of people without heating. Shell took a $200m hit as refinery operations were shut down.
The company said fuel sales fell in the first quarter to 4.16m barrels per day (bpd) but were expected to rise to an average of 4.5 million bpd in the second quarter. Oil and gas production at Shell's upstream operations fell 9% from a year ago to 2.46m barrels of oil equivalent per day (boed) due to maintenance and disposals.
Output was forecast to decline again to 2.25 million boed in the second quarter due to lower seasonal gas demand and further asset sales.
Hargreaves Lansdown analyst William Ryder said the company had made a "substantial improvement" on group cash flow.
"Stronger prices were always going to help Shell out this quarter, and increased cash flow and gains from asset sales have driven debt down. The group is now tantalisingly close to the $65bn milestone at which it will increase shareholder returns," he said.
"We like the discipline of a firm target, and if the vaccine rollout continues to be successful and the economy recovers Shell should get there relatively soon. However, the pandemic is striking with renewed force in India, and a smooth economic recovery must be global. We're not out of the woods yet, and a strong economy will be required to support the oil and gas prices needed to keep the dividend growing."